Shopping Basket
Your Basket is Empty
There was an error with PayPal
Click here to try again
Thank you for your business!
You should receive an order confirmation from Paypal shortly.
Exit Shopping Basket
B​estselling Austra​lian​ Author
'Mandy writes great stories…sexy and uniquely Australian!'
ADAM BRAND - AUSTRALIAN COUNTRY MUSIC ARTIST
G'day :)
Today I'm chatting with the extremely talented, Jenn McLeod, about her new release, Simmering Season. 
No stranger to embracing a second chance or trying something different, Jenn took the first tentative steps towards her tree change in 2004, escaping Sydney's corporate chaos to buy a small cafe in the seaside town of Sawtell.
Moving to the country was like coming home and she now spends her days maintaining her NSW property and writing contemporary Australian fiction—life-affirming novels of small town life and the country roots that run deep.
Securing a two-book deal with Simon and Schuster, her debut novel—House for all Seasons—was released March 1, 2013 to rave reviews. Book 2 in the Seasons Collection—Simmering Season—follows April 1, 2014, with books 3 and 4 contracted and scheduled for release April 2015 and 2016.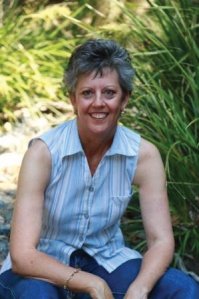 Hi Mandy,
It's great to be back with a new book –
Simmering Season
.
When I last visited you
(12 months ago) I was talking about
House for all Seasons
and my writing journey and I confessed then to being torn about which keyboard was my greatest passion – the piano or the computer?
Well, by composing a song for my latest book I've managed to combine both. Readers of House for all Seasons might even recognise the song's title. I've used Amber's story in Part Three – Amber Leaves.
While Simmering Season is predominantly about a small town school reunion that brings home more than memories for local publican, Maggie Lindeman, another thread runs through the story, shining a spotlight on reality TV – talent shows in particular.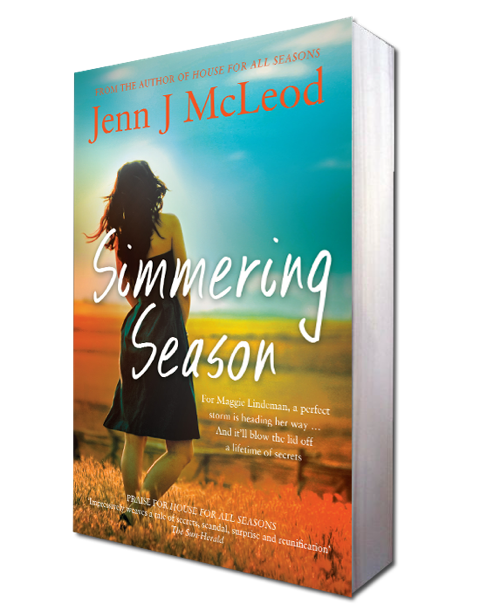 It was Susan 'I Dreamed A Dream' Boyle and her 2009 Britain, You've Got Talent audition that prompted me to write the original Simmering Season plotline. Listening to her sing that night filled me with mixed emotions. I knew at the time I was relating to the song and to her story; I, too, was not getting any younger and dreamed of someone discovering I had talent – writing, not singing!
Once the You Tube clip went viral overnight, the media frenzy began and, inevitably, the woman's public meltdown. I remember thinking at the time: With the show over, who was looking out for this woman? Vultures wanted to exploit her, social media trolls were horrible, and the press hounded. Despite the do-gooders attempts to groom and change her (not withstanding her incredible talent) Susan Boyle was never going to fit the mould or the industry's crushing standards: how to look, act, speak.
So I wondered …  How does an ordinary and vulnerable person cope in such a situation? How do you prepare yourself? And the question that has prompted thousands of plots …  "What if ?"
My original manuscript focused on a fictional reality TV show that misused and manipulated, giving people a taste of celebrity and getting their hopes up, only to discard them once the show ended. But as you'd know, Mandy, draft manuscripts can morph into something else all by themselves.
Enter Simmering Season's lead character – nicknamed Magpie – bold and protective:  a devoted mother, daughter and wife grappling with her responsibilities, as well as being the reluctant town publican and community event organiser for the town's centenary and school reunion. Maggie's so busy keeping those balls in the air (and like most women our age believing she can do it all) Maggie has no idea the perfect storm is headed her way in the form of school crush, Dan Ireland, now a work-weary Police crash investigator who married her best friend, and an unexpected houseguest for the summer.
It's Maggie's husband, Brian, who is drawn into the reality TV world. He's the kind of man so desperate for his is fifteen minutes of fame he's prepared to forget his wife and son, leaving Maggie to cope on her own until she can sell the pub and return to Sydney. Only trouble is, Maggie is falling in love – in love with life, her dad's old pub, and the idea of a second chance for her family in Calingarry Crossing
Even though the reality TV theme became secondary in the final version, I still managed to keep my song. I'd penned Amber Leaves – the song – back in 2011. (Although I suspect another, more suitable, word for 'penned' might be procrastinated!) The manuscript's words weren't flowing at the time; the song did. Jodi Picoult had just released her novel, Sing You Home, which included music. While I was no Jodi Picoult (at that time I didn't even have a publisher, much less one prepared to entertain such self-indulgence in a no-name author) I thought, What the heck?
Well, I did get a publisher – Simon and Schuster's Head of Publishing – and I got to keep my song.
Since then, Simmering Season has grown, draft after draft, bringing new Calingarry Crossing characters to life.
Bringing my song to life has been a great experience, too. First I had to convey the lyrics and the melody with no musical instruments at hand. So I emailed a recording of me singing to a long-time family friend – Minsky's Piano Man for the last 30 years – John Watson. When John returned his arrangement and I heard him singing my words I cried – kind of like the first time you see your book in print.
Any readers in Sydney who frequent Minsky's wine bar (Cremorne/Hayden Cinema complex) on the weekend, please head on over to The Piano Man (late session) and request Amber Leaves!  Music and lyrics by Jenn J McLeod. Arrangement by The Piano man himself – Mr John Watson. I'm in the process of getting a studio recording of the song and would love to pop back here when I have it, Mandy.
In the meantime find out more about my books and other trivia on my website 
Connect with me
It's been such a pleasure having you pop in today, Jenn. Thanks for sharing the inspiration behind Simmering Season. I can't wait to read it!
Until next time, keep smiling and dreaming!
Mandy xoxo
    G'day :)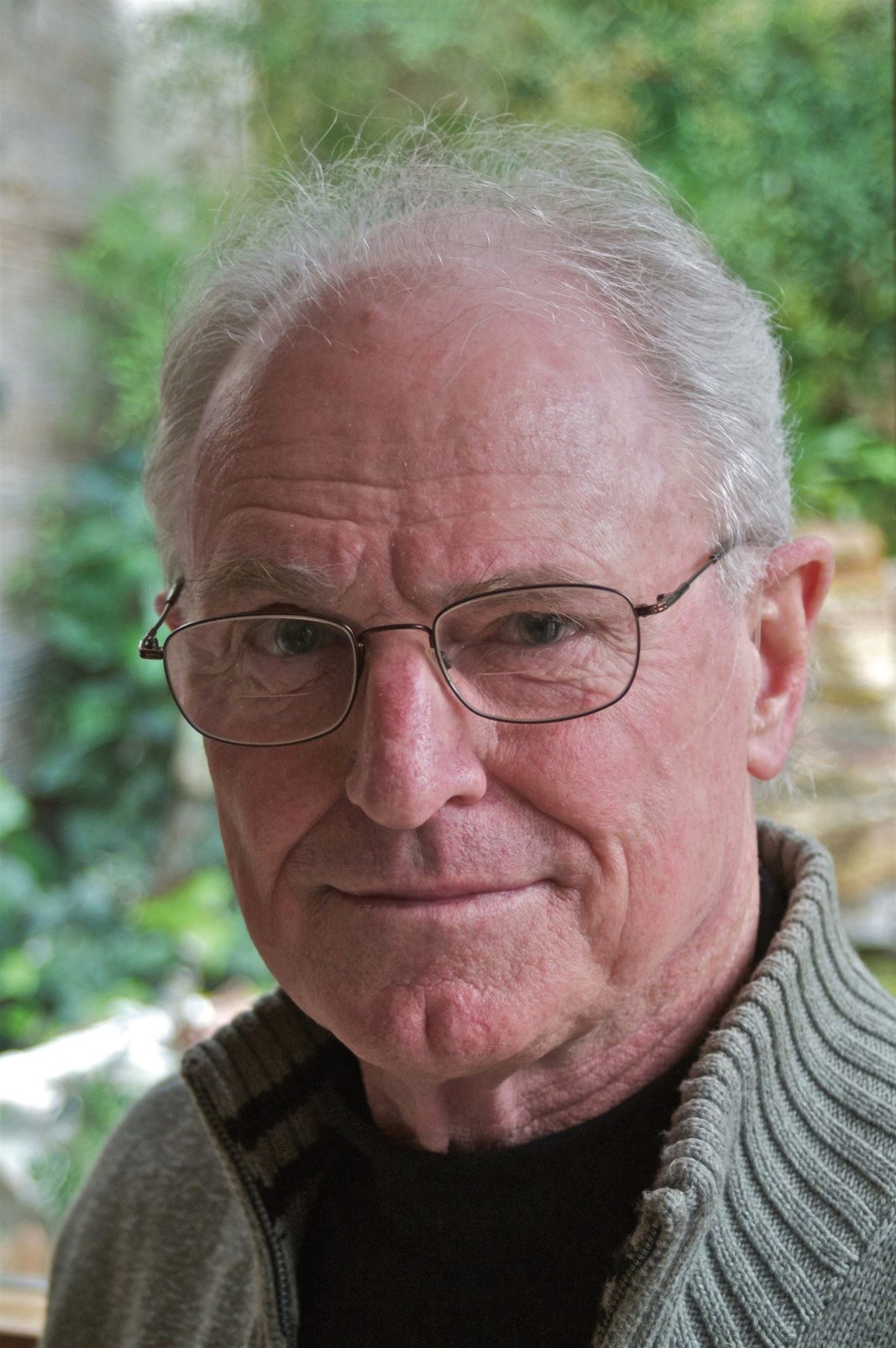 I'm very excited to announce my guest today, the amazingly talented and down-to-earth Australian Author, Ian Parkes. I'm presently half way through reading Ian's biographical book, A Youth Not Wasted, and I'm hooked. He had me hungry to learn of his adventurous life in the outback from the get go.
This is a snippet of his prologue, which when I read it, moved me beyond anything I have read in the rural genre thus far…
'I lay lightly on my back, looking up, feeling the earth's weight beneath me, observing the infinite firmament above through the thin veil of foliage. As I listened to the creak of the ancient tree's branches and the flicker of its leaves and the soft tumbles of the campfire coals, I asked myself if this is where I would like to die. Could I close my eyes and pass on here? Fade away, as the campfire faded out? Could I? Well, yes, I could. I felt at ease here. What greater feeling can a country give you than to set you free to pass on in its embrace?' 
Welcome, Ian, it's wonderful having you here to chat to today.
Where were you born, raised, schooled and what was the most mischievous thing you did when you were a child? 
 Born in Perth Western Australia, 26 October 1934. I was raised in Mundaring (WA) during World War II and then in Perth where I went to Hale School from 1946 to 1950. Most mischievous thing was stealing cans of condensed milk from my grandparents' shop in Mundaring and then consuming the contents hiding under the house.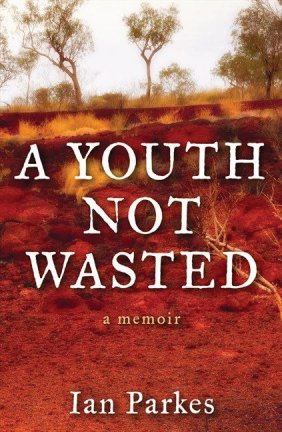 How long did it take you to get published and how did you feel when you were told you had a contract? 
Started the search for a publisher in December 2009 and secured a contract 09 September 2011. Over the moon. The high point of the whole journey of writing and getting published. 
What time of the day/night do you prefer to write and where do you like to write? 
Morning, from 8:00 to 1:00 and sometimes late in the afternoon.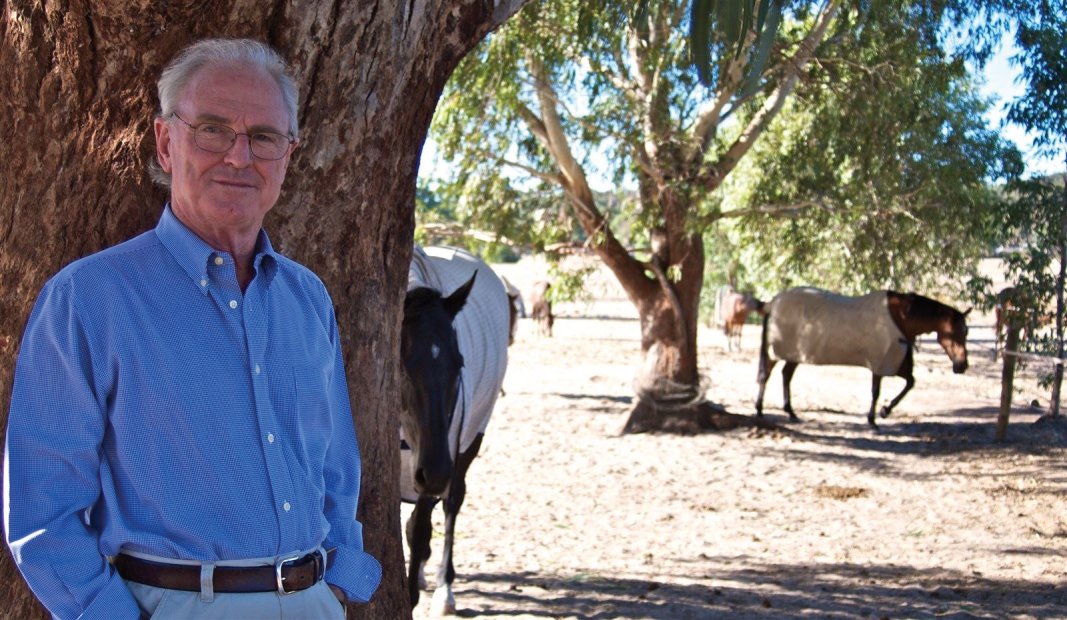 Can you tell us a little bit about A Youth Not Wasted? And what date it will be released? 
 It is about the five years of my life, from 16 to 21, when I worked on outback sheep stations. Started as a jackeroo, learned to be a stockman and a station hand and was an overseer when I was still 19Publication date is 01 April 2012 
Where do you find inspiration for your stories? 
From my experiences. 
What is your favourite meal? 
 Moghul style Indian curries 
Who is your favourite Australian? 
A very close friend who has been a mentor and a role model for 52 years. 
What is your favourite Aussie saying? 
 There are so many it's too hard to pick one – and then I can't be sure that it is really Australian and not a hand-me-down from the U.K. 
Where would be your ideal place to holiday? 
Spain – especially Andalucía.   
Thanks, Ian, for popping by. It was an absolute pleasure having you. 
A Youth Not Wasted is a beautiful memoir - a reflection of Ian's youth growing up in a part of Australia almost forgotten, a world of wool, harsh terrain, physical labour, colourful characters and jackeroos.  With a strong connection to the land, Parkes writes with warmth and candid charm.  This story is tough yet tender, funny one moment, poignant the next, this is a story of a life lived on the land and for the land. And if you haven't read it already, I urge you to. It's a story that Ian should be very proud of, and equally we should be, as it is a beautiful journey through Australia's history and our traditions. His passion for the country is felt through every word, every memory he shares, be they funny or heart- wrenching. This book will be having pride of place on my bookshelf, and will remain etched in my heart for my lifetime. 
Here is a sneak peak into A Youth Not Wasted with the powerful prologue….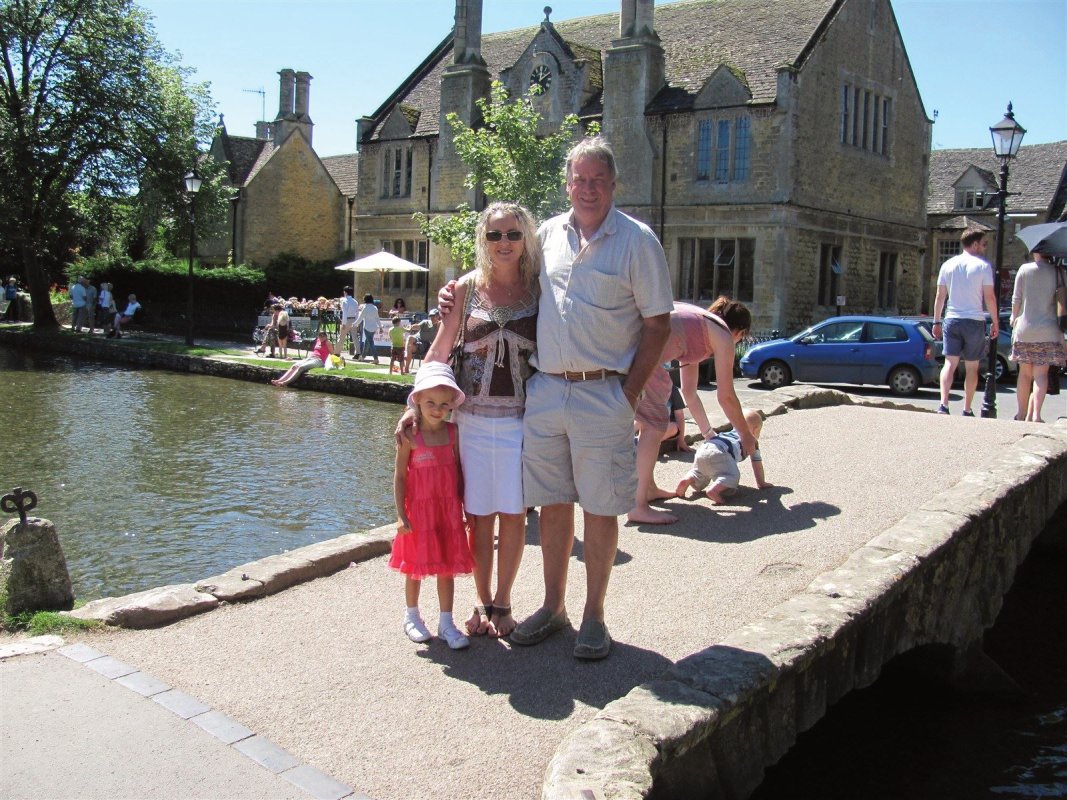 In other news, I'm enjoying the newly arrived English sunshine and am spending loads of time outside. This photo above is me with my father-in-law,Rich, who I love to bits, and my darling little girl, Chloe Rose. It rained for the first 3 weeks here and I was thrilled with the opportunity to sit by the fire and write. But, being the typical Aussie that I am, 3 weeks inside was sending my stir crazy and I rejoiced when the clouds parted and the glorious sun shone down upon us! We have now booked a few outings, the most exciting one a visit to Buckingham Place! Yes, I am going to be walking through where the Queen lives. I wonder if she is going to sit down for a spot of tea and some cream scones? :)
I will post some photos of my adventures in a couple weeks on my next blog.  
Until then, keep smiling and dreaming 
Country cheers 
Mandy xx    
G'day!
Hope you all had a fabulous christmas day filled with love and laughter. I had a wonderful day, shared with my precious family. It is so nice to celebrate Christmas, the running around like a headless chook for the weeks leading up to the day well worth the effort. 

Today we have the vibrant Loretta Hill as our guest on Awesome Aussie Authors. Loretta is a new comer to the rural genre. Her debut novelGirl in the Steel-Capped Boots will be released on January 2nd. I cannot wait to get my hands on a copy. It's just the type of Aussie story that I love to read! 
Welcome Loretta! I am so thrilled to have you here to chat with me today.
Where were you born, raised, schooled and what was the most mischievous thing you did when you were a child?
    I was born, raised and schooled in Perth, Western Australia. The most mischievous thing I did as a child...hmmm... my sisters and I used to climb onto the roof of our home and from there jump onto the family trampoline situated below. I seriously don't know how I didn't break my neck. I do remember our parents forbidding us to do this. So we used to have to tip toe across the roof so they wouldn't hear us. It was awesome fun! A bit like bungee jumping without the rope :))

How long did it take you to get published and how did you feel when you were told you had a contract?         
I have been writing stories practically since forever, but I think I only applied myself seriously with the intent to get published in the last ten years. It has been a tough but rewarding road. The feeling upon being awarded my first full novel contract was euphoric. I didn't come off the high for weeks.
What time of the day/night do you prefer to write and where do you like to write? 
 At the moment, I write whenever I can. With three children under four it's hard to make a set schedule or time. I just fit it in around them. My laptop usually stays on all day that way I can jot down a thought whenever I have a spare moment. 

Can you tell us a little bit about your upcoming book? And what date it will be released? 
 The story is about a young woman called Lena. She's a real city girlie girl whose world is turned upside down when her boss sends her to the Australian outback to join a construction team consisting of 350 men and only five women. She needs to live in a dongar (an Aluminium room for one) near a huge iron ore wharf. (See photo of Jetty) It's a huge adjustment for her but she needs this opportunity to mend mistakes of the past.   This story deals with a lot of big issues. Sexual harassment, broken families, falling in love, loneliness and personal growth. But with a fun character like Lena, I've tried to focus on the lighter side of being in a situation like this. There's a lot of comedy with a real Aussie flavour and of course, romance... mustn't forget that!  "The Girl in Steel-Capped Boots" will be released January 2, 2012. 

Where do you find inspiration for your stories?  
 I'm not sure... just life -my own experiences and those other people are willing to share with me. Sometimes, a particular conversation or news story might jolt me and I'll be moved to research more into that particular topic.
What is your favourite meal?  
 My mother's Burmese Laksa. 
Who is your favourite Australian? 
 That's a tough question. There are so many people out there with brilliant achievements in all different fields. It's hard to pick a favourite. 
What is your favourite Aussie saying? 
"She'll be right." It's generally true. 
Where would be your ideal place to holiday? 
 I love a good adventure but at the moment I've been so busy I'd like the chance to slow down. A tropical island with a library full of books would be just perfect.  
Thank you for inviting us into your world, Loretta. I am really looking forward to reading your debut novel. Only another week to go and you will see Girl in the Steel-Capped Boots on the shelves...how exciting!
You can visit Loretta at her website.
Next week we have another new lady on the rural block, Jenny Scoullar. She is a fellow Penguin author. Look forward to having a chat with her and hearing all about her upcoming 2012 release, Brumby's Run. We are so blessed to have so many amazing women out there writing rural fiction...my favourite! 
Thought for this week
" Never get too busy making a living and forget to make a life."
Have a fantastic New Years!
Until next week keep dreaming and smiling.
Cheers!
Mandy :)
G'day!
Only 4 more sleeps and Christmas is upon us. How exciting!
I adore Christmas and all that it brings. It is an occasion where you can spend quality time with your family and friends, you have the right to eat copious amounts of gloriously fattening foods and everyone's spirits are on high. I hope you all have wonderful days planned with your loved ones. We will be enjoying a pig on the spit with our family and friends and I can't wait!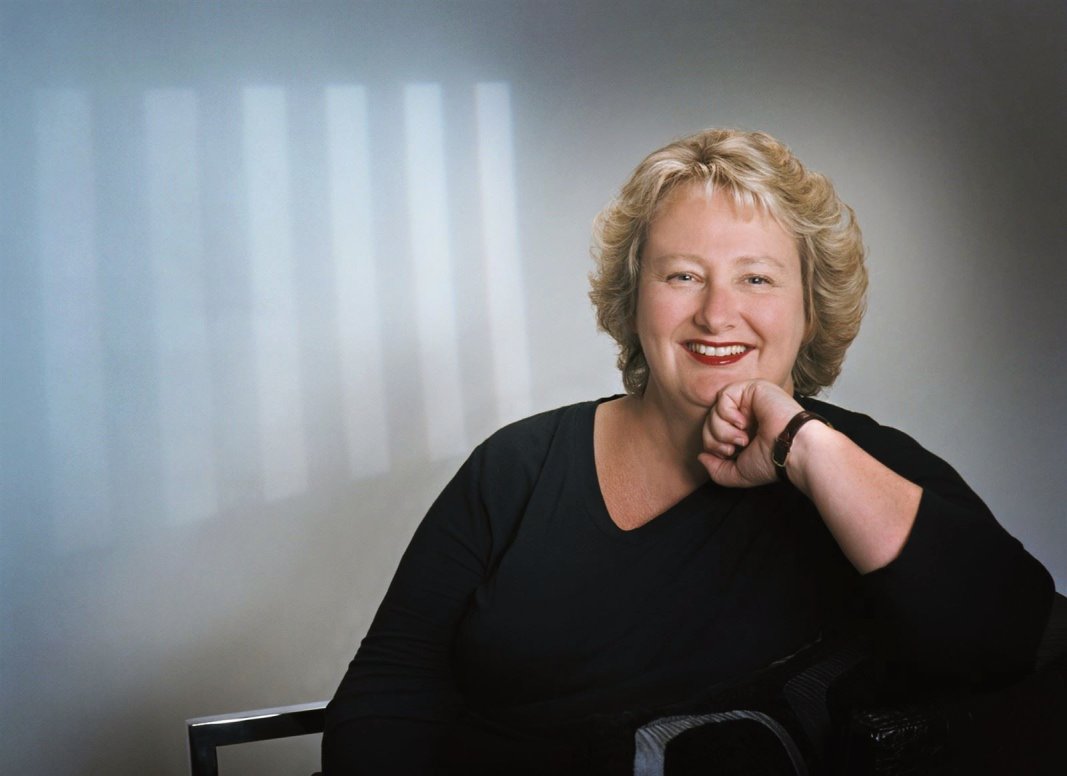 Today we have the awesomely talented and super successful Anna Campbell with us. Anna writes dark, sexy Regency historical romance featuring dark, sexy Regency heroes and the women who captivate them. Her novels are available in North America, Turkey, Japan, Australia, Germany, France, Norway, Spain, Russia, Italy, Indonesia and Thailand! Phew…what an impressive list of countries!
Welcome, Anna, I am so thrilled to have you here today.
Where were you born, raised, schooled and what was the most mischievous thing you did when you were a child?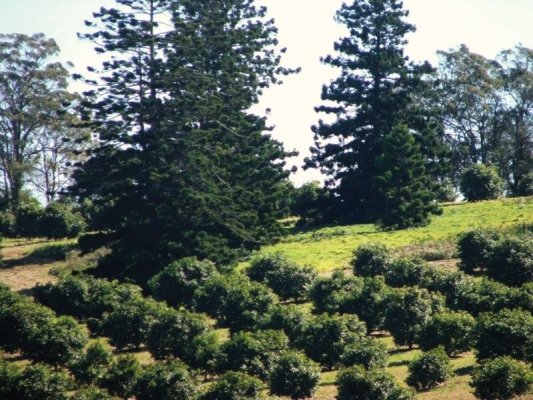 I was born in Brisbane in Queensland, Australia, and grew up at Redland Bay, a small farming district on the shores of Moreton Bay. My parents were avocado farmers. I went to boarding school in Ipswich outside Brisbane and went to uni at the University of Queensland where I did a degree in English lit and history. Kind of tailor-made for a historical romance writer, don't you think? I wasn't a terrifically mischievous kid, more dreamy and absent-minded. I could never put a book down until I finished it so I wrecked my eyes reading until late by the kitchen light shining up the hallway into my bedroom.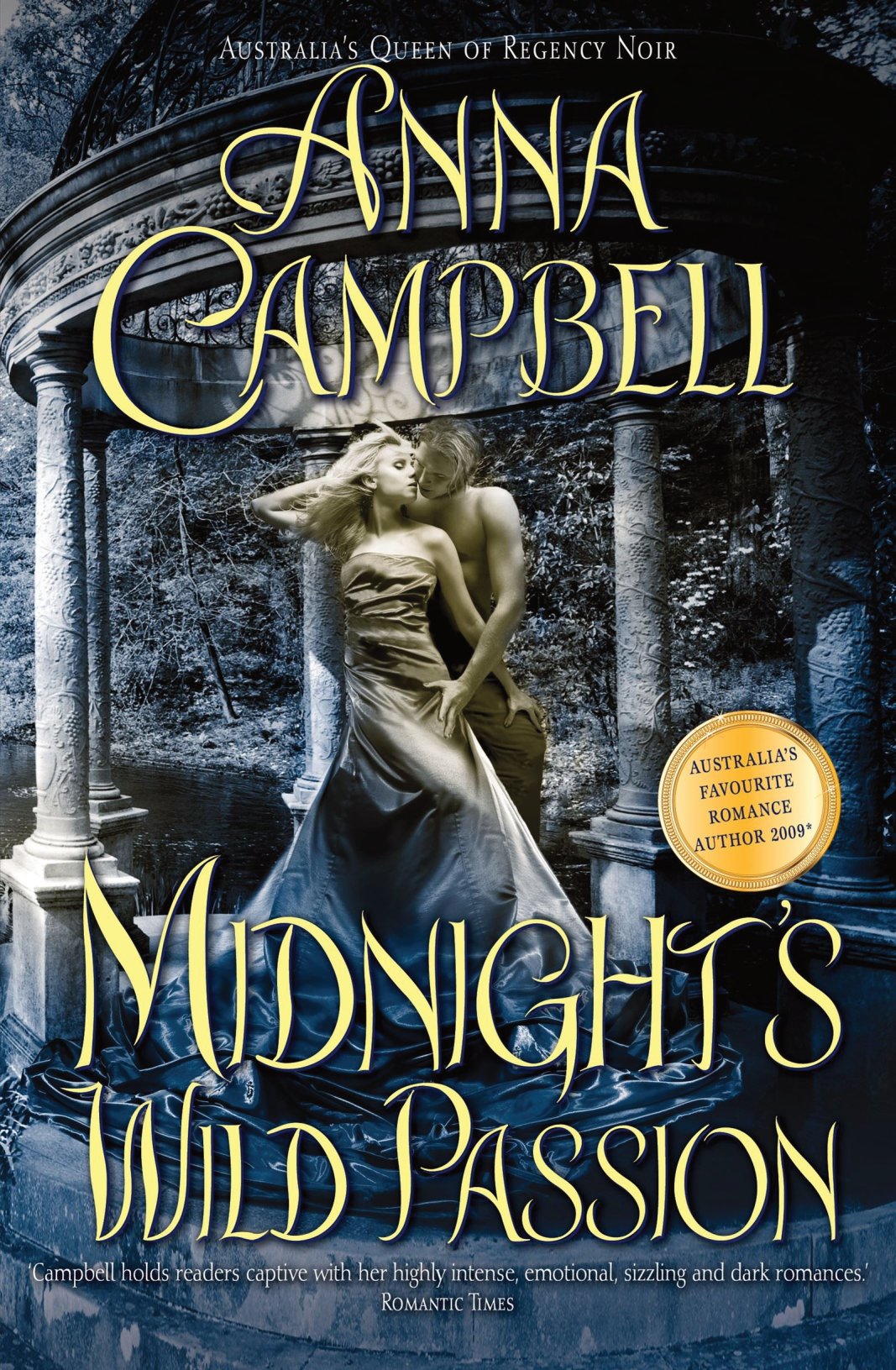 How long did it take you to get published and how did you feel when you were told you had a contract?
I finished my first full manuscript (a bodice-ripping medieval) after a number of false starts between leaving high school and starting uni. It was 27 years after that when I got my Avon contract. I think my main reaction was a feeling of disbelief. I'd really convinced myself I'd never be published so having a contract felt completely surreal.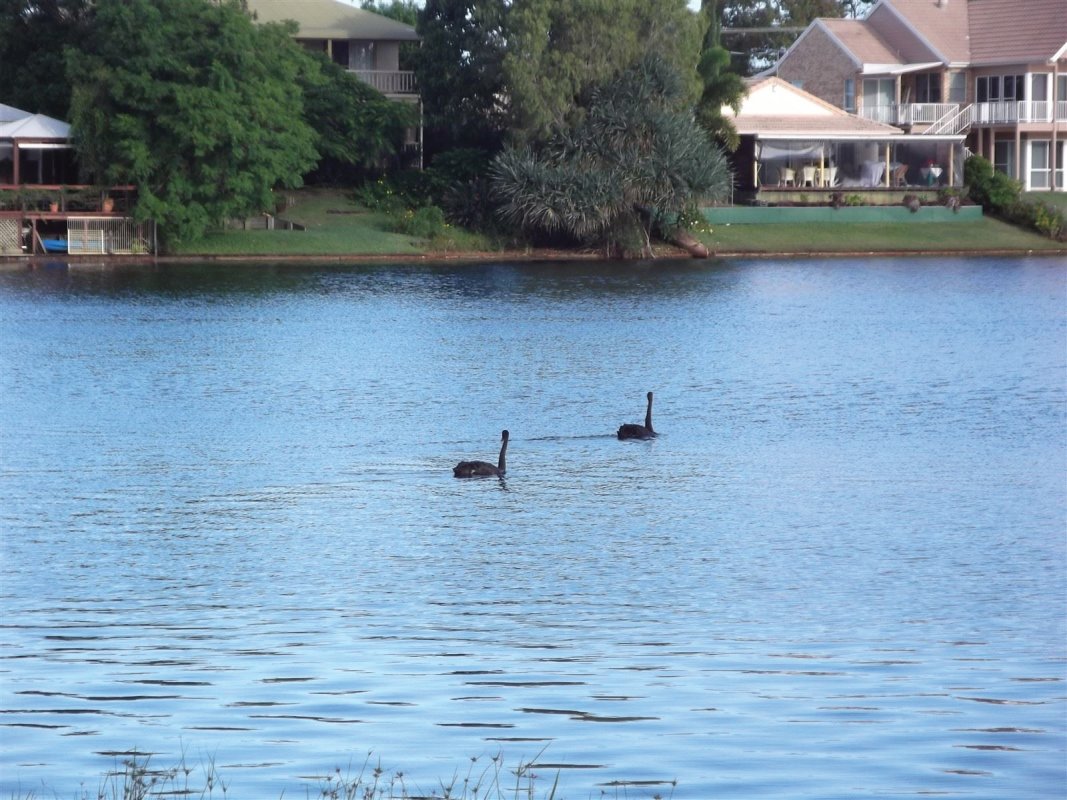 What time of the day/night do you prefer to write and where do you like to write?
These days I'm lucky enough to have an office which I love to death. I write full time so I set a target for the day and keep going until I reach it. I used to be a morning writer but I think that's changed over the years so my best time is mid to late afternoon now. I don't write at night – definitely a lark rather than an owl.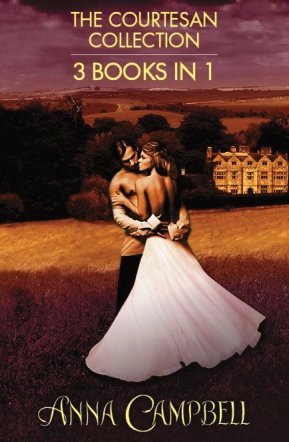 Can you tell us a little bit about your upcoming book? And what date it will be released?
I could tell you but then I'd have to kill you ;-) Well, it's not quite that bad. I've just handed in my latest manuscript. No confirmed title yet. No confirmed release date although probably late next year. It's a gothic Beauty and the Beast story set on the Devon coast and it's the start of my very first series.
What I CAN tell you about is a wonderful 3-books-in-1 deal from HarperCollins in Australia and New Zealand (not available internationally sadly). Aussie and Kiwi readers can buy CLAIMING THE COURTESAN, TEMPT THE DEVIL and MY RECKLESS SURRENDER at a bargain price as an e-book bundle called THE COURTESAN COLLECTION, available from all good e-book retailers on 13 December. You can find information about the books on my website: http://annacampbell.info/books.html
Where do you find inspiration for your stories?
I'm not weaselling out of this question when I say everywhere. There are so many story ideas out there!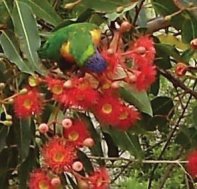 What is your favourite meal?
Rack of lamb with roast potatoes and steamed asparagus. Yum!
Who is your favourite Australian?
Oh, what a great question. Aside from wonderful people I know and love personally, I'd have to say tennis champion Pat Rafter. I think he's a shining example of sportsmanship and philanthropy and an all-round credit to his nation.
What is your favourite Aussie saying?
"No worries" would have to be right up there. Although I love some of the colourful sayings like "he disappeared faster than a rat up a drainpipe" or "he was as flash as a rat with a gold tooth" – hmm, I wonder why rats feature so strongly!
Where would be your ideal place to holiday?
In Australia, if I could go anywhere, I'd go back to the Margaret River in Western Australia. It's a stunningly beautiful part of the world with wonderful vineyards and pristine beaches and amazing forests full of huge trees. Internationally I'm madly in love with Scotland. It's so beautiful, especially when the sun shines, which it does occasionally! ;-)
Thank you, Anna, for giving us a sneak peak into your amazing world. It's been a pleasure having you.
Thought for this week
"The most simple and natural things in life are normally the most profound."
Next week our guest will be the wonderful Loretta Hill. Make sure you pop in to read about her debut novel, The Girl in Steel-Capped Boots, which will hit the selves on January 2nd.
Merry Christmas to you all! Thank you for supporting me throughout this year because without all of you, my writing career wouldn't be possible. Big grateful hugs!
Until next week, keep smiling and dreaming
Ho Ho Ho!
Mandy :)
G'day! :)
Welcome to today's blog and thanks for popping by!
I cannot believe a week has passed since our last Awesome Aussie Authors feature but as they say time flies when you're having fun...or running around like a headless chicken trying to shop, entertain the kids and prepare for Christmas!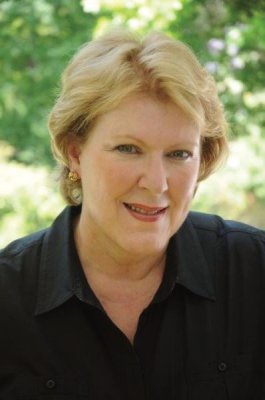 Today I have the awesomely talented, witty and kind hearted Christine Stinson with us. Her two books, Getting Even with Fran and It Takes a Village are absolute page turners and occupy a very special place on my bookshelf. It is feel good writing at its very best and being set in Australia makes it that much more magical!
Welcome, Christine, I'm so thrilled to have you here.  
Where were you born, raised, schooled and what was the most mischievous thing you did when you were a child?
I was born in Sydney, the middle child of three, and grew up in the southern suburbs. My parents sent me to the local primary school, which I loved, except for my second class teacher who used to cane me with a map pointer for making a mess of my 'modified cursive writing' practice sheets. Too many inkblots – and swollen knuckles only made me messier! Mum used to walk us the mile to school each morning and for a week, I beat her home again, refusing to go to school. After a week of that, she finally believed something was wrong, spoke to the teacher and the beating stopped. I went to a day/boarding school for high school and didn't particularly love it, but it did have a great library. I was always in trouble for reading books under the desk during class.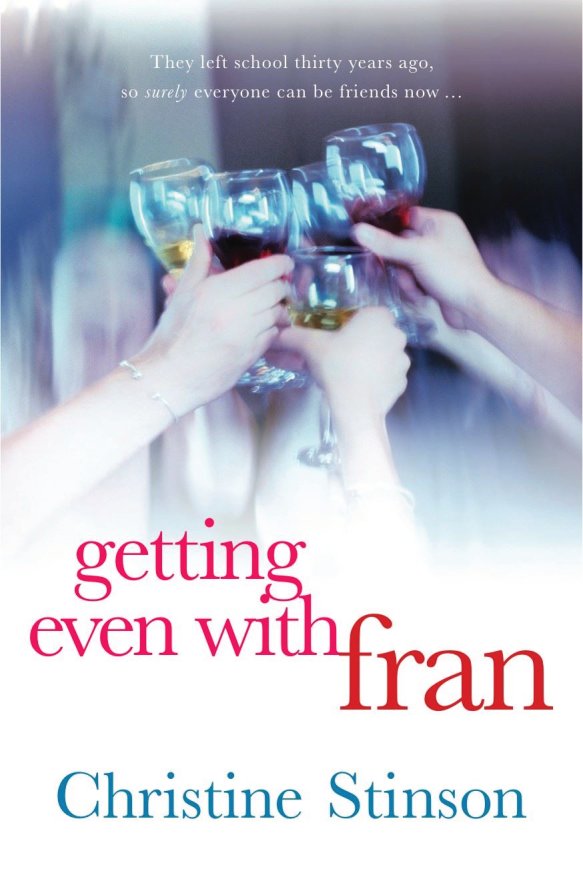 How long did it take you to get published and how did you feel when you were told you had a contract?
I've been writing stories since I was in third class, so I guess you could say it's taken me most of my life. I was over the moon when I was offered a two-book contract. Had to read the email three times then get my husband to read it, too, before I could take in the fact that there was no 'but…' That was such a happy day, particularly hearing my children say how proud they were of me for sticking with it through the rejections.
What time of the day/night do you prefer to write and where do you like to write?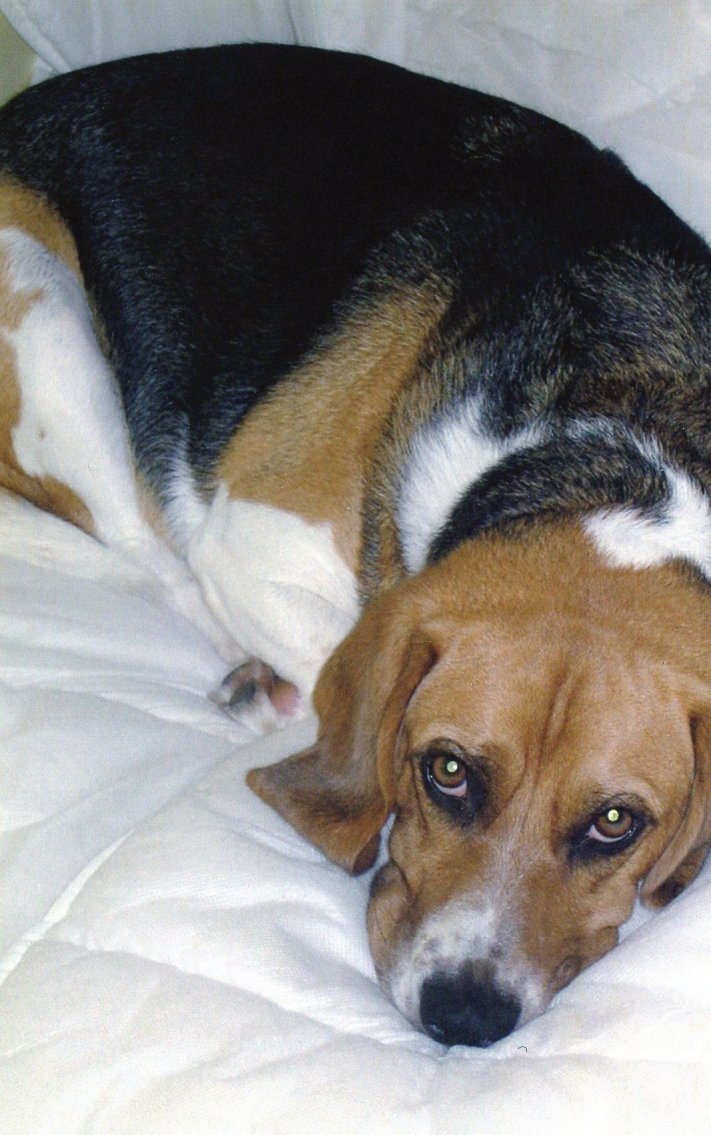 I write anytime, but probably prefer to write in the morning. I have a study, a little room off the kitchen with a desk, bookcase, day bed and a mat for Benny the Beagle who loves to keep me company while I work. I don't always enjoy his company quite as much – he's developed a bit of a flatulence problem over the years…
Can you tell us a little bit about your upcoming book? And what date it will be released?
My third book has the working title of "Epiphany". It's about two-thirds finished and there's no release date as yet. It's a story about friendship – and how far you'd go to save someone you love.
The inspiration always comes from life. Writers are busybodies by nature, I think, always wanting to know the how and why of everything. For "Epiphany", I needed a new 'career' for my main character: all I know is teaching, since I was a high school teacher for a lot of years. I have a friend who's a conductor, currently living and working in Hamburg but also conducting – or 'making music', as she calls it – all over the world. I asked if I could use her 'job' for the heroine of book 3 and was thrilled when she said yes. She's been a tremendous source of information and, naturally, inspiration! But like the first two books, book 3 is set in Australia. After all, it's the best setting in the world! (Totally unbiased opinion.)
What is your favourite meal?
Seafood is always a winner, particularly if it's a seafood meal shared with family and good friends.
Who is your favourite Australian?
I had the privilege of meeting Nancy Wake some years ago and was mightily impressed by her spirit and courage as well as her wicked sense of humour. "The White Mouse" is an absolute ripper of a book, too.
What is your favourite Aussie saying?
Wouldn't be dead for quids!
Where would be your ideal place to holiday?
Somewhere with beaches and mountains for swimming and long hikes. Since this is my dream place, there would be a self-contained apartment, big enough for the whole family. That way we could cook – my children love cooking as much as I do – as well as go out for the occasional meal. There would be just enough peace and quiet on offer to read a book a day. And write…it wouldn't be the perfect holiday if I didn't do a bit of that, too.
Thank you, Christine, for giving us a peak into your world, and what a wonderful world it is! I love the title of your upcoming book, Epiphany. It has me intrigued! What a wonderful name. And once again, congratulations on It Takes a Village winning cover of the year at the RWA awards this year. It is one of my favourite covers too :)
Thought for this week
"Listening to your dreams is a great way of keeping in touch with your soul"
Next week Anna Campbell will be our guest….how thrilling!
Until then, keep smiling and dreaming
Mandy :)
G'day! :)
This week's blog marks the beginning of my weekly
Awesome Aussie Authors!
We have some amazing talent in this wonderful country of ours and I'm passionate about spreading the word, and hoping you will too :)
There are many Aussie women and men that have made writing their job, and their obsession, so we readers can sit back with a good book and be taken away on amazing adventures. A big thank you goes out to all of them!

My guest today is the warm, bubbly and awesomely talented Karly Lane.
Karly lives on the beautiful Mid North Coast of NSW in Australia. A certified small town girl, she is most happy in a little town where everyone knows who your grand parents were. She writes women's fiction – everything from romantic suspense to family sagas and life in rural Australia. Her latest release, North Star is available now. It's a fantastic read and had me turning the pages well into the night!


Wecome, Karly, I'm so thrilled to have you with us today!
Where were you born, raised, schooled and what was the most mischievous thing you did when you were a child?
I was born in Kempsey NSW, but raised all over. We moved every three years with my fathers work and am lucky enough to have lived in a variety of small rural towns across NSW.
I don't think I ever did too many mischievous things as a kid- I was an angel- ask my Mum…actually, don't ask my Mum, she'd probably be able to think up something embarrassing to tell you!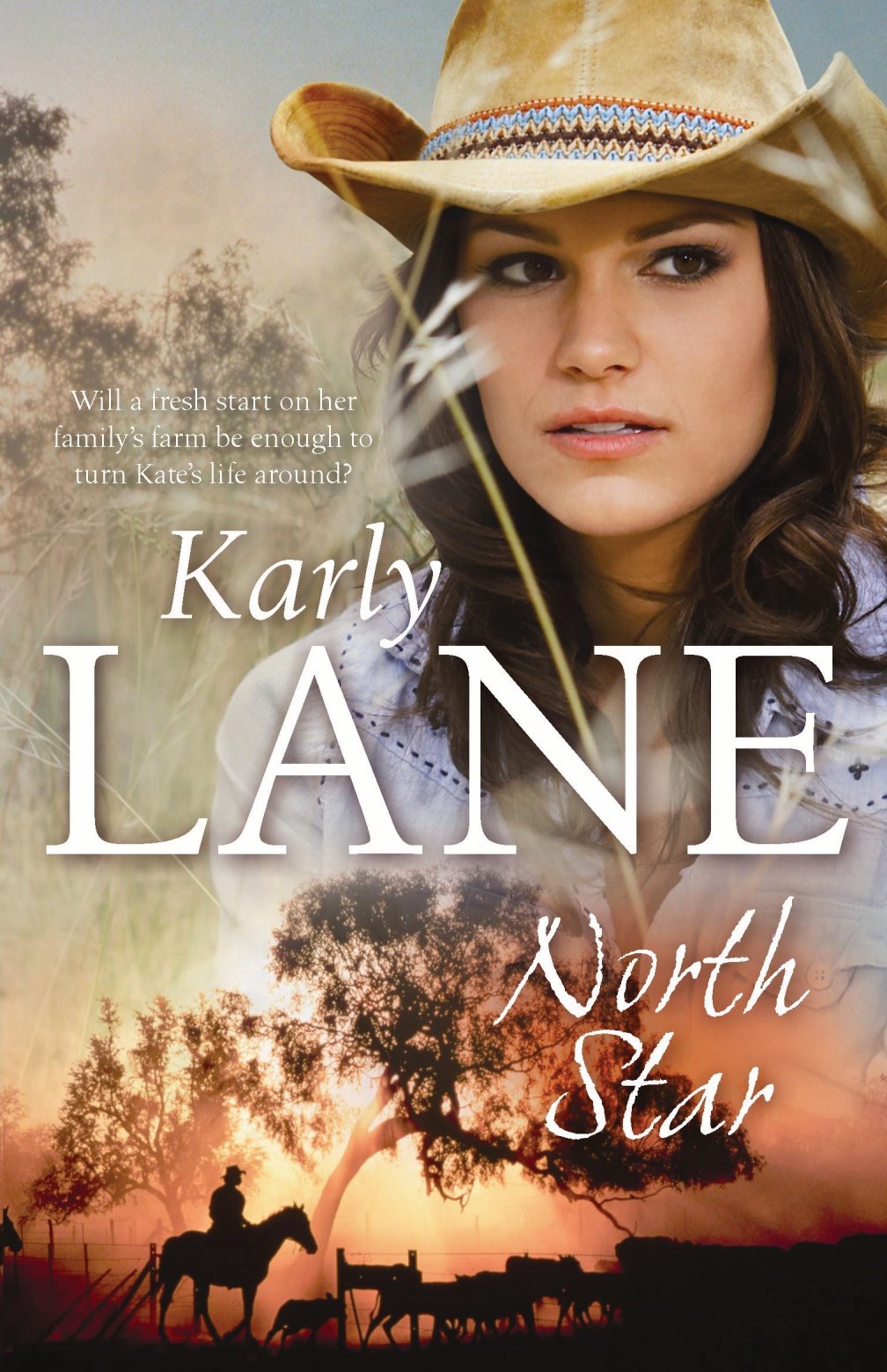 How long did it take you to get published and how did you feel when you were told you had a contract?
From the moment I decided I was going to write with the intention to become published, it was eleven years, before I became published. BUT, having said that, there were a number of years while I had children and worked that I didn't write, so I can't really put an exact figure on it- it just took that long for me to get my act together and work out what I was doing!
That first contract was an amazing feeling- and every one after it has been just as special- it just doesn't stop feeling amazing.
I've always had to fit my writing in around my children and family, so I wrote whenever I had a chance usually early morning or late at night. I moved from the dining table to my own little desk in the corner of the lounge room after my first book sold and I'm still there!
When Sarah Murphy decides to fulfil her Gran's last wish- to take her ashes back to a town in the middle of nowhere, she discovers a dark family secret—left buried and forgotten. While coming to terms with her Gran's past, she discovers a small town fighting to stay alive and trouble in the form of hunky, Adam Buchanan. Will history repeat itself?  Or is she strong enough to choose her own destiny?
Morgan's Law will be released in May 2012.
Where do you find inspiration for your stories?
I usually get a scene in my head. It's usually not even an opening scene- maybe just a conversation between two people and then I have to figure out where it fits in the story, who the people are and where they go form there!
What is your favourite meal?
I love winter warmers like stews and Shepard's pie!
Who is your favourite Australian?
Gee that's a hard one. There are so many Aussie's doing so many great things. We've got scientists leading the world in medical research and movie stars making Australia a cool kinda place to come on holidays, but I don't think you can go past your normal, every day Australian as a favourite person! We're pretty unique and there's very few other countries who 'get' us and even though we're a multicultural society, there's still something uniquely Aussie about us that you just don't get any other place but Australia. We're so very lucky we get to call this great country home.
What is your favourite Aussie saying?
No worries. Sounds weird when you hear it on TV and in the movies with American's saying it now days though.
Where would be your ideal place to holiday?
Anywhere as long as it had internet connection!
Thanks Karly, it was great to chat with you today. As a massive fan of your work I am over the moon you have dropped in...cheers!
You can visit Karly at her website
Thought for this week
"Treat everyone as you would like to be treated yourself"
Next week Christine Stinson will be our guest...how exciting!
Until then, keep smiling and dreaming
Mandy :)
Gday!  :-)
Hope your week has been full of good times! (great song by Alan Jackson!)
I can feel the scorching summer weather beginning to fade away, replaced by the crisp autumn breeze that stirs my curtains and holds with it the promise of winter. I adore winter in Dimbulah. We actually get to wear our jumpers for a whole two months, if we are lucky!
Today I have the talented Fleur McDonald, a fellow rural fiction author, here to answer a few questions about herself and her life as a best selling author and farmer.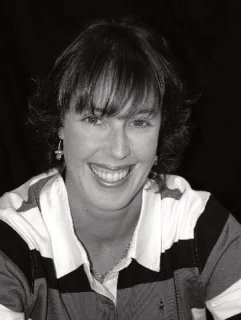 Welcome Fleur and thanks for being my guest blogger today. I'm so excited to have you here. You were one of the authors that inspired me to write in the first place!  
Where were you born, raised, schooled?
I was born in the Booleroo Centre Hospital. That's only a stones throw from where I grew up, at Orroroo.
I loved Orroroo – the town was so small that Mum could send me up to the main street, to do the mailing or banking, from when I was about ten. Everybody knew each other and kept an eye out for each others kids (of course that could have its down falls as well!). I had a huge amount of freedom, to roam around outside, living in a town like that.
My primary schooling was at Orroroo Area School, whilst I headed to Adelaide, as a boarder, at Annesley College, for my high years. I lost so much independence when I went to boarding school, that I really disliked it.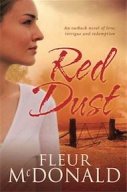 How long did it take you to get published and how did you feel when you were told you had a contract?
I am very much, one of the lucky ones. I never set out to become a published writer, I just wanted to see if I could write a book. That was in 2005, when my son started kindy. I'd had a lot of encouragement from my writing mentor, Jeff Toghill and it was he who encouraged me to try and get a publishing house for Red Dust.
I'm very much known for my 'bull-at-a-gate' attitude and impatience, so when I decided that I was going to submit to the Allen and Unwin Friday Pitch Day, I did it with a half completed manuscript. When Louise came back to me, she said it was not quite what she was looking for at the time, but my writing was strong and commercial. She encouraged me to look else where. I decided I didn't want to do that, so I re-jigged the first three chapters, waited about three months and then resent it.
That time, I only had to wait two weeks and I was given a contract.
I can still remember the phone call I had, from Louise, to tell me that she wanted to offer me a contract. I'd been flat out on the farm and it was my first day home for about two weeks. When she rang, she said 'Hi, it's Louise.' I wasn't expecting her call and started to think, 'who the hell is Louise!'
She then went on to tell me who she was and why she was calling... I started to shake, couldn't speak and then decided I needed to be very professional whilst talking to her. She said later that I was one of the most unexcited authors she had ever spoken to – she couldn't see me jumping on my bed and laughing, when she hung up the phone!
What time of the day/night do you prefer to write?
Definitely early morning – 4am or so.
Can you tell us a little bit about your upcoming book, Purple Roads?
Well, without giving too much away, it's about a married couple - I'd wanted to branch out slightly, this time. Secondly, even though there is farming involved, there isn't actually a farm and there is a Vietnam War aspect to it. Thirdly, Dave Burrows from Red Dust makes a reappearance!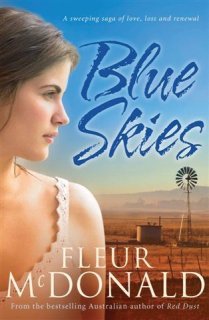 Where do you get inspiration for your stories?
It's hard not to live on a farm and not have inspiration for a setting. And of course, living 'in' the setting, it's not hard to get the sense of place, right. However, all the story lines just come from my vivid imagination! I've always been known for my imagination and drama queen acts, so now, instead of annoying my family with them, I channel it all into a book!
Name three things you really love about being a farmer.
Lambing and calving – it is such a privileged to see a new life come into the world and I get to see that every year.
Winter – I love the rain, seeing it run into the dams, knowing that there will be green grass for feed. I also love dancing in it.
Weighing lambs – that might sound funny, but with the feedlot, we weigh lambs about every two weeks. It's so cool watching them grow, putting on weight and knowing that we're doing a good job of feeding them and that our breeding is right.
What is your favourite meal?
Actually I'm a bit of a foodie, so I'm not sure I've got just one! I love anything Italian, especially pasta, but I also really enjoy a good steak, risotto, yabbies, that sort of thing. Just so long as there's a nice white wine to go with it, usually I'm happy.
Who is your favourite Australian?
Not sure. Fiona Wood is an exceptionally impressive lady, but there are so many other people who do good works amongst communities and aren't recognised. So, those sort of people, but also my husband and kids. (I can say that, can't I?)
What is your favourite Aussie saying?
G'Day.
Where would be your ideal place to holiday?
Tassie, The Man from Snowy River country and Gippsland
I've really enjoyed having you here today Fleur and I look forward to reading Purple Roads when it hits the shelves.
Thought for this week
Facts are like cows. If you look them in the face hard enough they generally run away!
Until next week, keep smiling and dreaming
Mandy  :-)
G'day!
Hope you have all had a wonderful week.

Today I have the fabulous Helene Young, a fellow North Queensland author, here to answer a few questions about herself and her new book, Shattered Sky.
Feel free to leave a comment at the end of this blog. Helene has kindly offered to give away a signed copy of Shattered Sky to one lucky blogger!
Welcome Helene and thanks for being my guest today. I'm so thrilled to have you here! Also, congratulations on winning the Favourite Romantic Suspense Award at the ARRA convention on the weekend. It must feel amazing to be recognised for your brilliant work as an author.
Where were you born, raised, schooled?
I was born in Vancouver  - my parents had an extended 'honeymoon' in Canada and so my brother, sister and I were all born overseas. I grew up in Brisbane under the shadow of the Gabba Cricket Ground and went to school further up the road at Somerville House – a very proper school for young ladies! (Though I'm not entirely sure they succeeded in turning me from a tom-boy into a young lady…)
How long did it take you to get published and how did you feel when you were told you had a contract?
I'd been writing with intent for ten years before my book came out in print. Wings of Fear is my fifth completed manuscript so I have four gathering dust in a filing cabinet! I was ecstatic when Hachette Australia offered me a two-book contract. Of course, I then discovered my learning curving had taken a vertical turn that rivalled Mt Everest…
I can still clearly remember the evening Bernadette Foley phoned to offer me the contract. I think, like my first solo flight, that feeling will stay with me for the rest of my life!
What time of the day/night do you prefer to write?
I prefer to write in the mornings, but with a changeable roster I can't afford to be choosy. I've always been an 'up with the sun' kind of girl. And I'm the one at the party who's nodding off in the corner after 10 pm…
Can you tell us a little bit about Shattered Sky?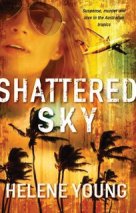 Shattered Sky is a story about people who are trapped by circumstances beyond their control. Some will rise to the occasion and overcome great adversity; others will pay the ultimate price.
The story explores organized crime, including people trafficking and smuggling, and their connections with Outlawed Motorcycle Gangs. I think the makeup of the gangs reflect the changing cultural make-up of Australia. Their move into global crime is part of that change.
Lauren uncovers a people trafficking operation that's bringing in women for the sex-slave trade. Her search for answers takes her deep into the wilderness of northern Australia and she'll need the reluctant help of Naval Patrol Boat Captain, Callam Granger. Will their history force them together or apart or will it risk more lives?
What type of plane do you fly and how does it feel to be a pilot?
I fly a Dash 8 400, which is a 74 seat turbo-prop aircraft. The airline I fly for is the largest regional operator in Australia and, while I fly predominantly in regional Queensland, I can be sent anywhere on the east coast if required.
I love flying. The rush when you push the power-levers up and the aircraft hurtles down the runway is still special after 13,000 hours. I love having the best view in the world out my office window. I love watching the seasons change in the shape of the clouds, the hue of the sky and the colour of the land below. I love the challenges of operating a high performance aircraft in sometimes difficult conditions. I love airports and the feeling that I'm bringing people home to their loved ones. It can also break my heart when we carry unaccompanied children with tears streaming down their faces as they travel between their parents in different cities. Maybe that's why I write romance so my characters always have optimistic endings…
I love rural airports and the wonderful people who work in them and the laid back way they go about their business. It's quintessentially Australian.
I love being part of a small team. There are two pilots and two cabin crew on board and, with a good ratio of women pilots in the Cairns base, some days I go to work with an all female crew!
Where do you get inspiration for your stories?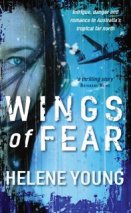 My inspiration comes from many different sources. Wings of Fear started with finding a body on the beach near where we live. Shattered Sky started with discovering the sweet middle-aged lady I chatted to at the dog walking field was in fact a matriarch in an Outlawed Motorcycle Gang. Burning lies had its early beginnings in being with a friend as their district was consumed by bushfires.
Central through them all is the wonderful Australian landscape, feisty women and equally determined men.
What is your favourite meal?
Roast Lamb! And my husband cooks the best roast potatoes to go with it!
Who is your favourite Australian?
Nancy Bird Walton. She was such a gracious lady and did so much for women and aviation in this country.
What is your favourite Aussie saying?
As useful as an ashtray on a motorbike!
Where would be your ideal place to holiday?
Hmm, that's tough… I still haven't visited South Australia and Adelaide so that's high on my hit list. But then I love camping so somewhere in the outback with a swimming hole, shady trees and no mozzies will do! Suggestions of places to put on my list are always welcome :-)
 Thanks for joining us today Helene. I've loved hearing about your life and the intriguing events that inspire you to write.
If any of you have suggestions for Helene on where she should holiday please leave a comment below. And remember, there is a signed copy of Shattered Sky to win if you do!
Thought for the week
The best thing about the future is that it comes one day at a time!
Until next week, keep smiling and dreaming
Mandy :-)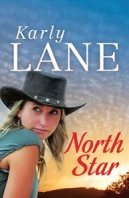 G'day!
Today I have Karly Lane , a fellow rural writer, here to answer a few questions about herself and her new book, North Star. Thanks Karly for being my guest blogger today.  
Being a mother to 4 children and also having a part time job, how do you find time for writing?
For a long time I didn't, and then I just realized that like anything-if you don't do it, you never get any good at it. So I just made time. I write in ten minute snatches if I have to, but it's getting a bit easier now most of the kids are older.
How did you feel when you first were published?
Amazing. Really amazing!! I think I was in shock for a long time, I spent so long thinking about 'when' I got published, that once it really happened I thought I was still dreaming!
Can you tell us a little bit about North Star, which is being released in April?
North Star is the story of a woman who returns to her home town to face the ghosts of her past. It's also a book that deals with lots of different relationships and how Kate, the main character deals with them. There's a relationship with John, the hunky town cop, the relationship between her teenage daughter and her young son, the relationship between her grandparents, and also an important one between herself and her childhood friend Jenny. There's a little bit of everything in this one, suspense, romance and drama.
What time of the day, or night, do you like to write and do you have a favourite place in the house to do so?
I write both early morning and at night.When I sold my first book, I decided I needed something a little more permanent than the end of the dining room table, so I made a little office space in the centre of my lounge room. I call it central command! I have complete control over the entire house from my desk- so the kids can't get away with much at all!
You have very raunchy sex scenes in your books. Do you find these difficult to write?
I have to admit the scenes weren't quite as raunchy on the first draft, in my earlier books. I can remember my first editor actually said to me- you can't just leave the scene there and the readers hanging!! and it took a few more attempts before she was happy! I have discovered, however, that it depends on the publishing house, because I thought I had the hang of writing a love scene, but in North Star they cut most of it out! So it depends on who publishes your book as to how much sex they want…apparently! I did have to warn a few of the people I knew, who bought my first books, that they were a little raunchy in places….and I still cringe if someone comes up to me in the main street to tell me how much they enjoyed them! I do tell my parents what page numbers to skip, but I think this just makes my Dad turn to those bits first!
What advice would you give a writer who is trying to make it into the publishing world?
Don't give up! I know it would be great if there was a magic formula or something I could pass on, but the truth is- it's such a fickle business You have to be in the right place at the right moment and have your story in front of the right editor…and for that to happen- you just have to keep at it.
Who is one of your favourite Australians?
I used to think he was a bit of a dill, but Steve Irwin put Australia well and truly on the map- and I have to say before he died, if you met an American- the first thing they would ask is- Do you know that Steve Irwin guy?! He kind of grew on me and it was horrible that he died so young, with so much more to do in life.
What is your favourite Aussie saying?
Flat out like a lizard drinkin!
Do you have a favourite author, if so, what attracts you to their writing?
I love Bronwyn Parry, and Helene Young, both of who I've only recently discovered in the last few years. My first love is romantic suspense, and because they write brilliant rom/sus set in Australia- it just ticks all the boxes for me!
What is your favourite food?
I can't go past a baked dinner.
Where in the world would be your favourite holiday destination and why?
I've always wanted to go to Las Vegas- they have frozen Margaritas in glasses the size of buckets!!! I think all the different themed casinos would be amazing to go and see.
What is your favourite way to relax after a hard days writing?
A nice hot bath- cures anything!
Thanks Karly, for chatting with me today. I can't wait to read North Star!
Thought for today
"Success requires three bones-wishbone, backbone and funny bone."
Until next week, keep smiling and dreaming
Mandy :-)
Hi everyone!
I hope you are all having a fantastic day!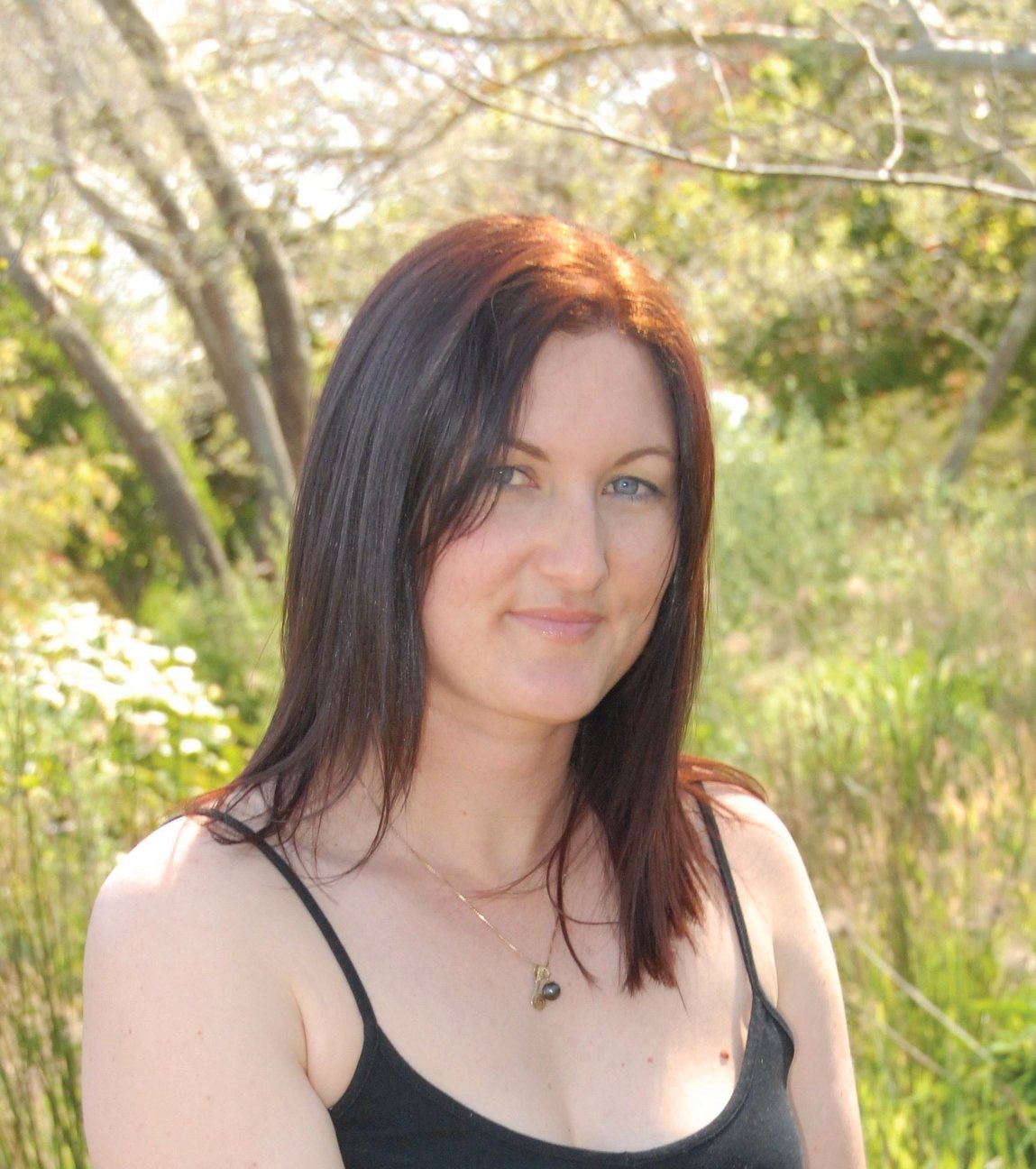 I have caught up with Fiona Palmer today, a fellow author from Penguin, and asked her a few questions. She is a fabulous lady and writes fantastic stories about the Australian country way of life. She is the best selling author of The family Farm and her second book, Heart of Gold, is hitting the shelves on february the 28th so make sure you grab yourselves a copy!
Which authors inspired you most to begin writing?
I don't actually have any as I was more inspired to write the story I had in my head. And at that time I had babies so I hadn't picked up a book in years.  But I could probably say the Danielle Steele books I read in my early teenage years set the scene for my love of romance and happy endings. It was also the Rachael Treasure book, Jillaroo, I read after writing my first story that made me realise I had a chance at getting it published and that other people liked rural books too.
How did you feel the day you received the news that you were going to be published?
Absolutely floored! Disbelief at first, in between little squeals from the part of me that was hoping it was not just a prank, then lots of open mouth gaping before jumping around and getting my mum to read it! My fab news came via email, which I printed out and it never left my pocket for days. It had so many creases in it from every time I pulled it out to read it and check it was still real!
Explain how it feels to drive a speedway car?
Amazing! Well at first its bloody nerve wracking. I suffer from nerves quite bad, my heart sits in my throat as it pounds away (even before I get to the speedway track). My foot jumps nervously in the car against the clutch pedal as I wait to put it into gear for the first lap before the green flag. Then the racing itself is total concentration and it's not till I'm back at the pits, taking off my helmet, that the adrenaline hits. I ride a wave of excitement, reliving the race with the boys…who hit who and who won etc. The nerves are bad but it is so worth it. You couldn't wipe the grin off my face if you tried. Then when we pack up and head for home I pass out minutes into the trip as the night of adrenaline takes its toll. (Don't worry, I don't drive home!! Hubby does that.)
What made you decide to become a writer?
I didn't really decide to become a writer, but more of a story teller.  I still don't feel comfortable with the term 'writer' seeing as I'm a failed English student who still can't spell properly. But I love telling a story involving the country and the way we live, as we have some unique things that I feel are worth telling. I wanted to write a book that I'd enjoy and it went from there.
What time of the day or night do you prefer to write?
Mostly during the day, usually after lunch before the kids get home from school.  I can't write at night, or read much, as my eyes get to dry and scratchy…and I love my sleep. I don't seem to make it past 9.30 most nights.  Night time I also like to keep free to be with my husband, and kids as I don't see them all day. 
Where were you born, raised, schooled?
Born in Narrogin, but lived and raised in Pingaring. Hence my feet are firmly embedded in this soil.  Pingaring had a primary school, where I went, but it closed in 1998 so my kids have to catch a bus into the next town for school. I then went off to Narrogin Senior High, boarding at the Residential College for year 8 to 11. I left after year 11, as school wasn't my forte, and went home to find work. I later went to Alexander College in Perth for a six months secretarial course, which led to my job at the Lake Grace Shire. My list of jobs is huge, so much work around if you're prepared to do anything.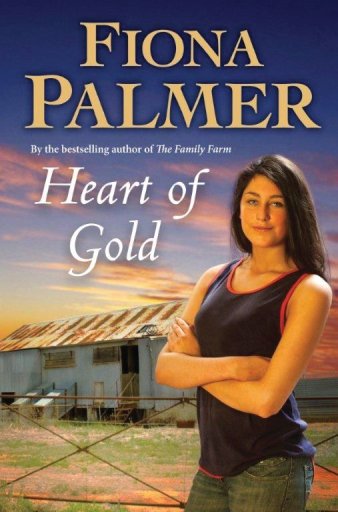 Tell us a little about your newest book Heart of Gold.
It follows CJ and her struggle to keep her family going at the cost of her freedom. How she falls in love, learns to shear and deals with depression.  It's as much her journey as its Lindsay's, the new shearer in town.
What is your favourite meal?
Must say I can't go past a roast or hot salty chips.
Who is your favourite Australian?
Hmm, that's a tough one. So many great Aussie's doing great things. How many brownie points do I get by saying my husband?!?
What is your favourite Aussie Saying?
You bloody beauty! (I use this one the most)
So hungry I could eat the crutch out of a low flying duck.
If you could pick your ideal place to have a holiday where would it be?
Over in Townsville to visit my only brother and his family or somewhere tropical to veg out and read by a huge pool or a crystal clear sea.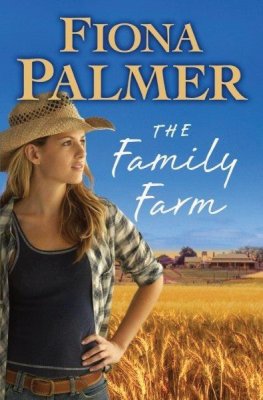 What advice would you give aspiring writers?
To write. Don't get too bogged down in trying to get things perfect. Just sit and start writing down your idea. Always remember you can go back and fix it later, so it doesn't matter if its dribble. Better to have something on a page than nothing. If you have finished one, put it away for months then get it back out to read. You will easily pick up parts to improve this way.
I hope you enjoyed the snippet of Fiona's life as a writer.
Keep smiling and dreaming.
Mandy Magro
/