Shopping Basket
Your Basket is Empty
There was an error with PayPal
Click here to try again
Thank you for your business!
You should receive an order confirmation from Paypal shortly.
Exit Shopping Basket
B​estselling Austra​lian​ Author
'Mandy writes great stories…sexy and uniquely Australian!'
ADAM BRAND - AUSTRALIAN COUNTRY MUSIC ARTIST
G'day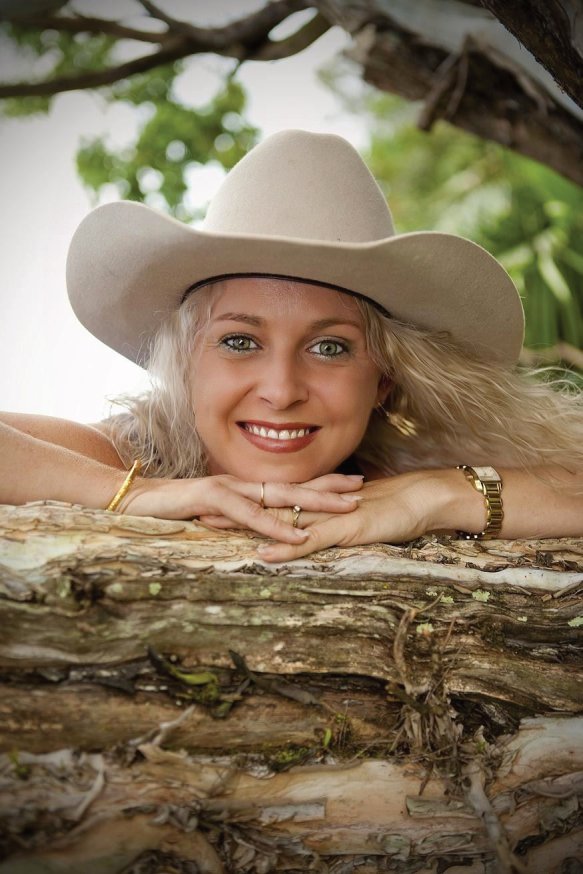 It's absolutely freezing here in Dimbulah with the deep mist lusciously shrouding the fruit trees and our little cottage every morning. It's such a stunning view to wake up to every day…gotta love living in the country!
I have finally seen Rosalee Station in a book store, (well, several book stores as I cannot walk past one without peeking in to see if it is there...LOL!!) and almost passed out from the sheer excitement of it all. How proud I felt to see my little baby sitting amongst authors books that I have admired for years. It's magnificent!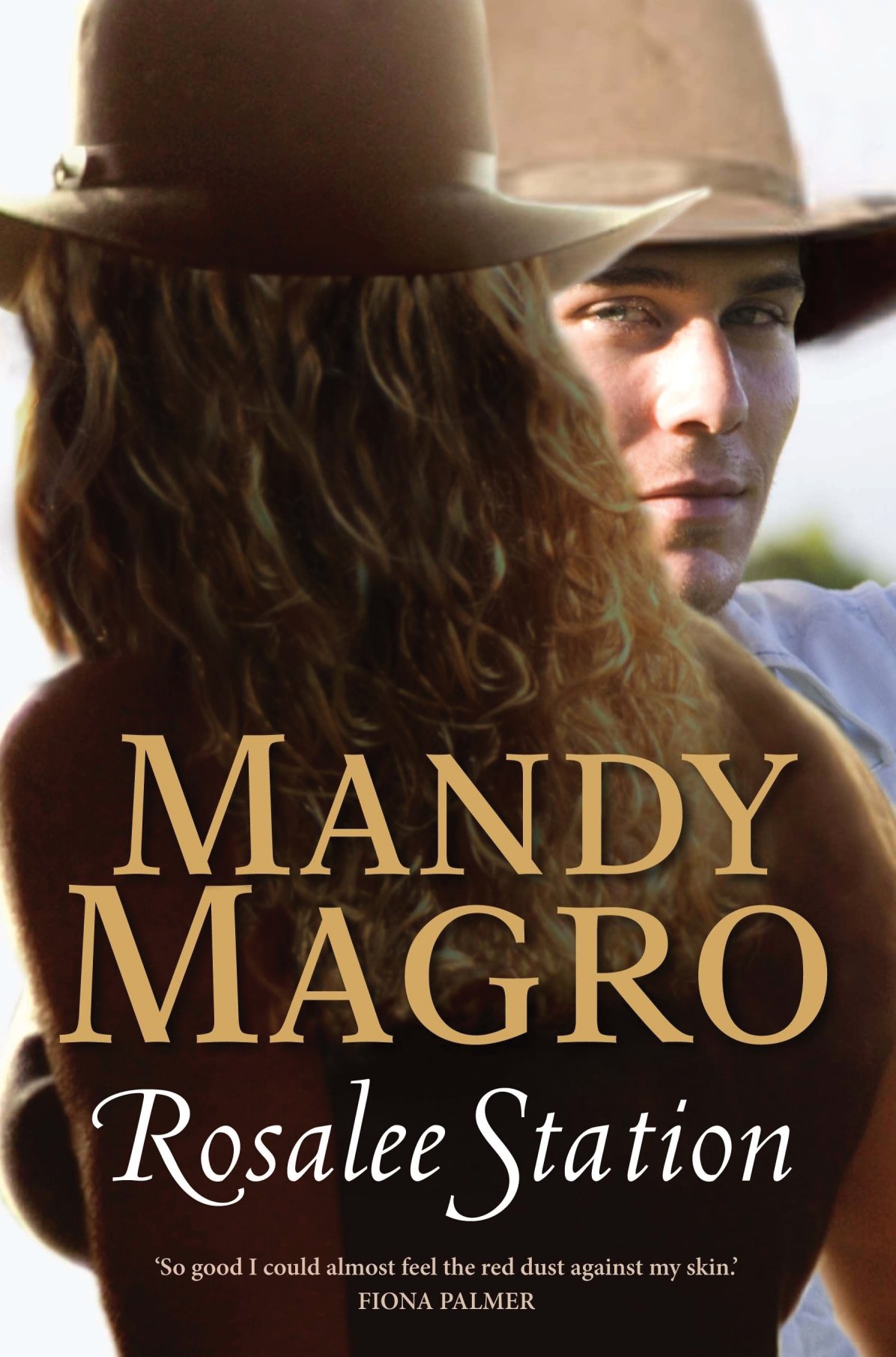 It touches my heart to receive emails from people who have taken the time out of their busy days to let me know how much they have loved Rosalee Station, that's why I'd also love to share their lovely emails with you.
"Hi Mandy, finished reading your book on Tuesday. Had to tell you I really loved it! The way you described things made you really feel as though you were right there with them and I loved the storyline. Hope you have another one coming out soon! Bec"
"Just finished your book in just two days, I couldn't put it down it was so amazing. I loved every page! Danielle"
"Hi Mandy. Just finished reading your book. Great story and keep up the good work for the next book. A great insight to outback Australia. Regards Jaine"
 I finished a whole book – hasn't happened for a couple of years, since I picked up The Call of The High Country and the sequel (great read that too!)! I have to confess to having quite a few started… L A bad habit of mine. And guess what book it was??!! Yep, Rosalee Station! Thank you Mandy, it was wonderful, it stirred a lot of my own memories, I shed a few tears and you had me laughing out loud too. As I read more and more of the story, that feeling (like a tightening in the chest??) had me reading until I knew that everything was going to turn out ok. Grahame and I spent a bit of time in the territory (when we were much younger…), not on a station but in and around Tennant Creek – your story and how well you described the feeling of outback Australia, left me wanting to go back, that vast array of nothingness (but really full of everything) that has such a special appeal… I had forgotten how it felt. I want my kids to be able to take a deep breath and enjoy it too. Thanks for bringing back some very pleasant memories. Last night, you had me contemplating selling everything, loading the kids and horses and just GOING! Now its morning, I'm not feeling quite so inspired to do just that, but more sensibly planning our next family holiday, extending our Beef Australia/Rockhampton trip next year to maybe a lengthier trip around Northern Australia… catching up with friends and making new ones too.
Sal Edwards, Downunder Magazine"
I hope for all of you that have read Rosalee Station it has made you feel so very proud to live in such a beautiful country with the magical outback at our doorsteps. For the ones of you yet to read Rosalee station I would love to hear your thoughts once you have finished, and lastly, for those of you that have not grabbed a copy…stop what you are doing right this second and run out and grab one! LOL!!!
Thought for this week
"Good cowgirls keep their calves together"
I won't be back blogging until the 29th of June as I am taking time out for my wedding which is on the 25th of June. I cannot wait to be a bride for the day!
So until then, keep smiling and dreaming
Mandy :-)
G'day!
Well, it has been 2 weeks since I did my last blog. Time flies when you're having fun! Giddy up!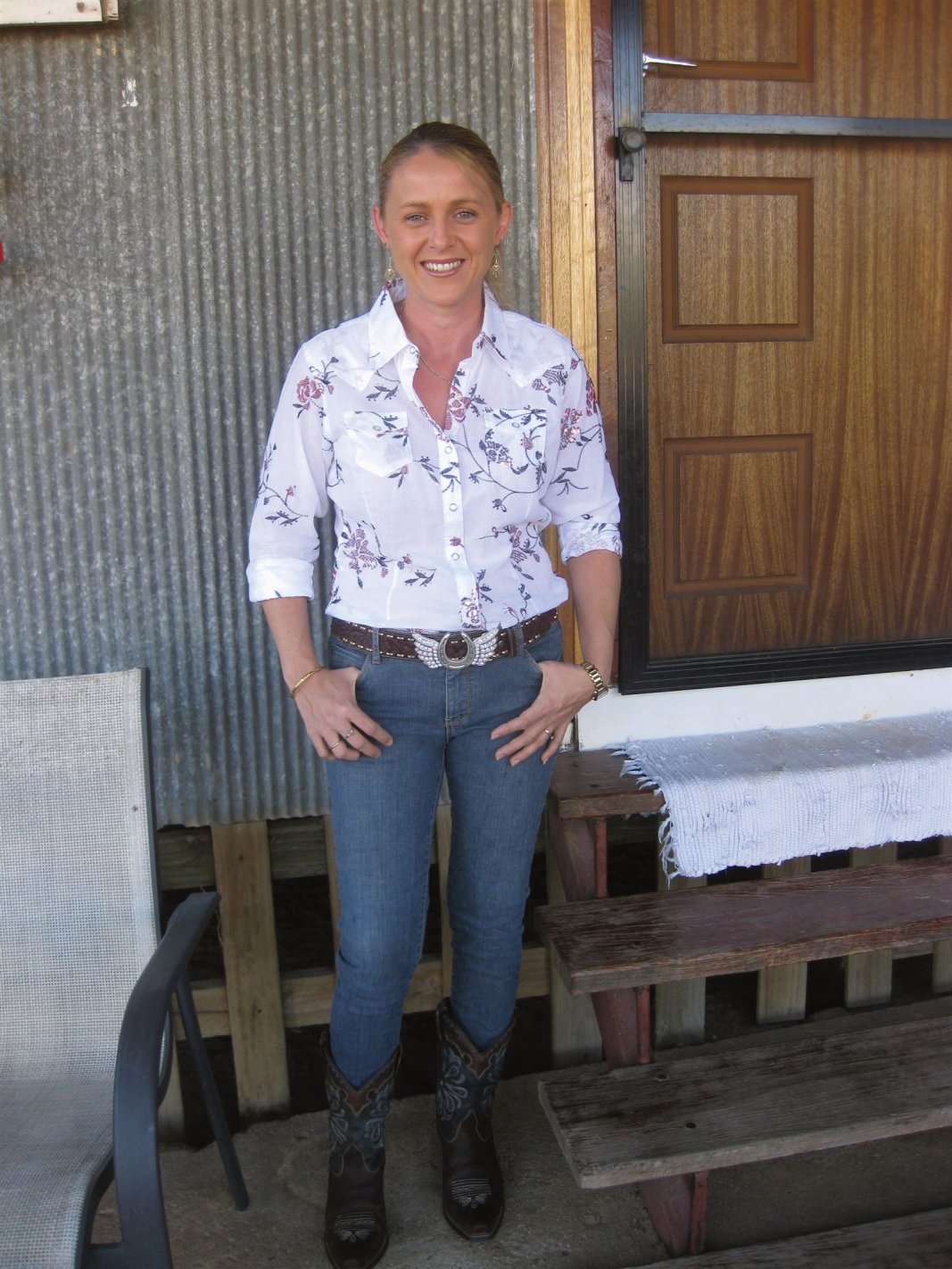 In that time Rosalee Station was released,  I've done my very first book launch, met amazing people that have the same amount of passion for the outback as I have,  and over-come my fear of Radio interviews ( considering I have done 8 of them and still have 8 to go that is a bonus!)  It's been a rollercoaster ride that has left me beaming from ear to ear and slightly resembling The Joker out of Batman...LOL!  
Today I thought I'd share with you all some of the lovely emails I've received this past week. They have filled me with happiness and inspired me to keep doing what I love, writing! 
"Hi Mandy. I purchased your book yesterday and I couldn't put it down. Loved it!  Cannot wait to read another one of your Australian outback stories, we do not have enough authors who write these stories. As a ex manager of a book store there is large following for outback fiction. Once again, thanks for the great read. What an experience and journey you took me on. It was if I was there.
Amanda"
"Well, thanks to the rain I wasn't needed on the tractor today so I was able to go to town and get the mail. I was pleased to see my copy of Rosalee Station there (thanks for signing it by the way!). I haven't put it down and have finished it just in time to start getting tea ready. A lovely day listening to the rain in front of the fire with a book.  Something I NEVER do!!  What an amazing book!!!!  Thank you so much!!  I can't tell you how absorbed I got in the story and how much I wished that it was me experiencing the station life. It was always a dream of mine to work on a station, but my life took a different path (one which has blessed me with a wonderful husband, 2 beautiful children and a great place to live and work). Your book has let me experience that dream through words and imagination. Thank you from the bottom of my heart.I hope there will be more books to come in the future.Once again,thank you for Rosalee Station. I will be recommending it to my mates for sure!
 Kindest regards, Kylie"
"I finally got the book thank you so much!! I started at 2 this arvo and just closed it!! Haven't been able to put it down, it was truly amazing and you are now one of my favourite authors. I just wish the next one was out now as I just want to keep reading. I really felt as though I was there and I shared the same feelings as Sarah. I felt her love and her heartache. Mandy you should be so proud of your novel, you really have shown people what country life is really like and what the true meaning of love is!!!! Thankyou for such an amazing adventure and I can't wait for the next!! Congratulations!
Hugs, Corinne xoxox"
"Hey Mandy! Picked up Rosalee station at Big W last week and just read the last half in one sitting! Loved it,loved it,loved it!!! Felt the heat, the gritty dust and the love of Sarah for her family.Loved Victory and Duke.Laughed out loud a few times.Well done! 
"Hi Mandy,I just finish reading you book Rosalee Station. Brilliant. I live in outback
WA, in a small mining town. Your book was fantastic reading and the
Aussie slang in your book made me laugh and feel part of the story. I
thoroughly enjoyed your book and look forward to your next book.
Keep up the great work,
Michelle Duiker WA"
"Dear Mandy, Just wanted to let you know LOVED your book... I need MORE though:) I have a pile of books by Rachael Tresure, Fiona Palmer, Tony Parsons And a few more, only the best make the cut and I am excited to say yours will definately be there tooo... Definately re-reading it. Only 1 complaint I COULDN'T PUT IT DOWN...
SO THANKS! Kerrie"
"Hi Mandy, Your book is just brilliant...I loved it and really could not put it down. I am tired now though, I work during the day for a builder then coach gymnastics in the arvo/night plus the 2 kids so it's been midnight sleeps this week for me. I hope you are super proud and I love a book when you actually get taken away to that place....I felt like I was out at that station...I hope sales go well and wish you every bit of sucsess with the book. I can not wait for your next book and thank you for giving me a few days away from my normal life...
thanks, Bec"
"Hi Mandy,I've just finished Rosalee Station. What an awesome story, I really loved it. Was up till 1130 last night and up again super early to finish it off. It made me feel like I'd escaped into Sarah's life on the station. I think she's really lucky! I loved how you wrote about the Aussie outback country-its exactly how I imagine it to be.
Mary-Anne xx"
"Mandy, I just finished reading Rosalee Station. Absolutely loved it, couldn't put it down, took 7 hrs to read. You must and should be so proud!
Casey xxx"
Thought for this week
A good laugh can turn a bad day into a great one !
Until next week, keep smiling and dreaming
Mandy :-)
G'day
If you live in the Far North I hope you are all enjoying the brisk mornings and glorious days we are being blessed with. What a wonderful time of the year!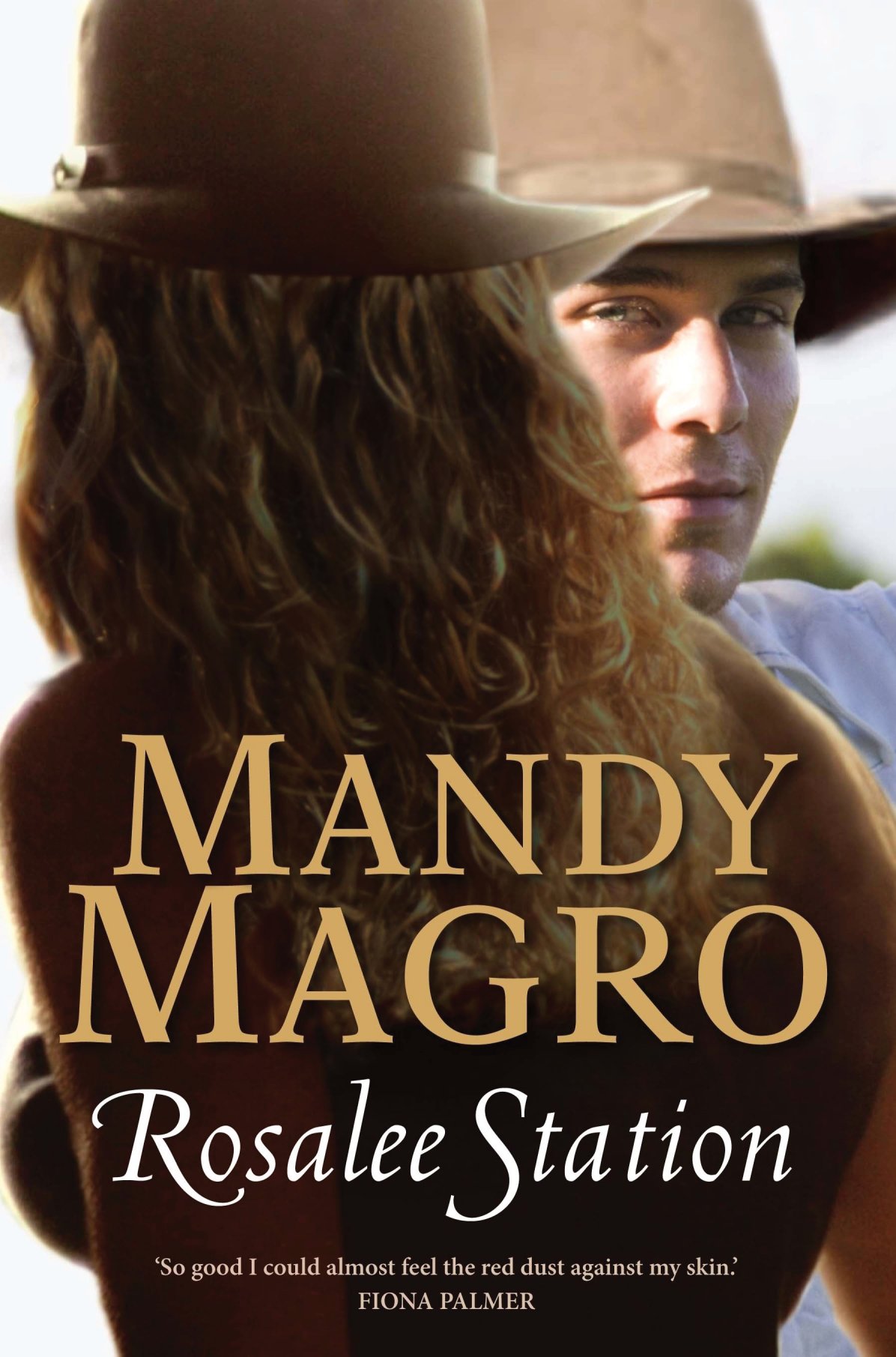 This week is the one I have been counting down to for almost a year. Rosalee Station is being launched full throttle with newspapers, magazines, radio stations and book shops doing their very best to promote myself and my debut novel. I'm touched at the amount of support I have received. It's very uplifting to experience people's passion for Rosalee Station and hear about their enthusiasm for the outback. I'm jumping with excitement and waves of goose bumps keep washing over me as the launch day approaches at lightening speed. It's going to be so much fun!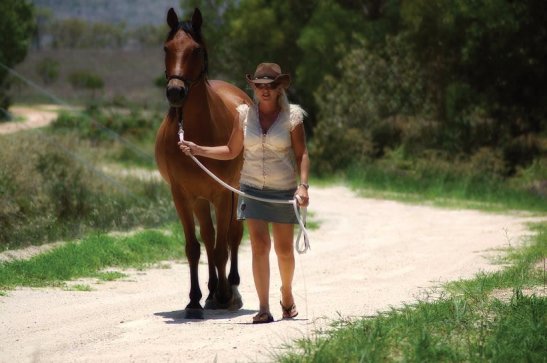 I wait with anticipation at what the next week will bring me. My words will be read by many, the journey of Rosalee Station taking you into the heart of the outback and making you wish you were Sarah Clarke, the main character. I hope all my Aussie characters leave footprints on your hearts. I know they have left them on mine!
Tonight it will be mate against mate and state against state as QLD and NSW go head to head in the State of Origin. I'm not a massive footy fan but I cannot help but find myself drawn into the hype and passion of tonight's event. GO QUEENSLANDERS!!!
Thought for the week
The world is round, and the place which may seem like the end may actually be the beginning.
Until next week, keep smiling and dreaming!
Mandy
G'day!
I hope you've all had a fantastic week.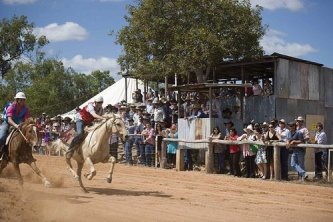 My week has been full to the brim of womanly chores, teaching my little girl how to blow her nose like an elephant as she has had a terrible cold (and now she has lovingly given it to me,oh joy!), writing, interviews and blogging, but it's fun and I love the exhilaration of it all, even though at times I'm almost asleep on my feet with exhaustion!
Just over 10 weeks until the release of Rosalee Station (but whose counting...LOL!) and I can't stand still I'm that excited. I find at times I'm wriggling more than my 2 ½ year old as I think about seeing Rosalee Station on the shelves!
My book launch has finally been decided on and it's the perfect spot!
August 5th, 6th and 7th
At the Almaden Bush Races
I'll have a stand at the event, amongst the dust, bulls and galloping horses, so drop by and say G'day if you're there. I'd love to meet you. There's even a mini-rodeo this year so pull on your boots and slap on your country hat, there's some fun to be had!
I have some fantastic mates that are pulling together to help me out on the day, thanks Kirsty and Megan, what better mates could a girl ask for! Between them they have gathered up a bundle of items to help dress up the stand including a mini-marquee, bales of hay, 44 galloon drums, saddles and the list goes on.
I reckon the weekend is going to be one to remember so hopefully you're all there to join in on the down-to-earth country entertainment.
THOUGHT FOR THE WEEK IS FOR ALL YOU BUSY MUMS AND DADS
"Insanity is hereditary-you get it from your children!"
Bless the little whipper snappers, we do love ém!
Until next week, keep dreaming and laughing!
Mandy :-)
/