Shopping Basket
Your Basket is Empty
There was an error with PayPal
Click here to try again
Thank you for your business!
You should receive an order confirmation from Paypal shortly.
Exit Shopping Basket
B​estselling Austra​lian​ Author
'Mandy writes great stories…sexy and uniquely Australian!'
ADAM BRAND - AUSTRALIAN COUNTRY MUSIC ARTIST
G'day!  :)
My goodness, it feels like forever since I've done a blog…and it almost is! So much has happened in the past year, which has made it hard to keep up with the fast pace of my life, but I'll save that for another blog. For today, I have the fabulous rural romance author, Pamela Cook, here to talk about her writing and why music plays such a big part in her books.
Hi Pamela, and welcome...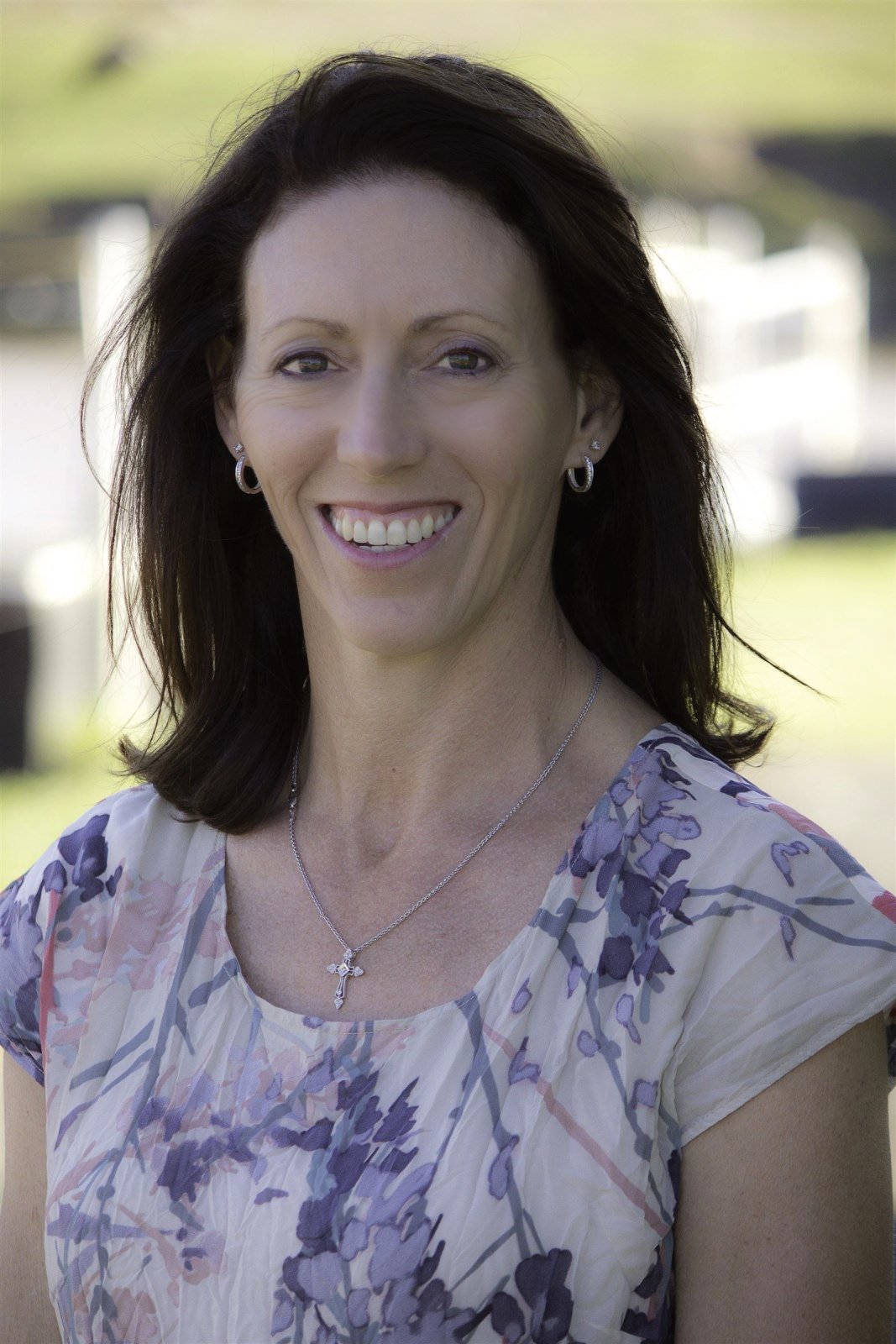 Hi Mandy
Thanks for having me on your blog. Since finishing my second novel, Essie's Way, I've been having a break from writing, so it's good to be hammering the keyboard again, even if just for a short post. Since your blog features so much great country music I thought I'd share some of my own musical influences and some of the songs mentioned in my books.
In my first novel, Blackwattle Lake, the main character Eve is a feisty, independent type who grew up in the country and has now returned to it after twenty years. As I was writing the story a number of songs popped up in the narrative, the first one being P!nk's Funhouse (I adore P!nk). Just like in the song, Eve's return to her old home is haunted by ghosts from her past rather than the evil clowns in the lyrics. She doesn't get far into that song before the radio is switched off!
Although she has lived in the city for many years Eve is a country girl at heart and loves being back in the open spaces, the bush and back around horses. She nurses an injured horse, Rain, back to health and takes her out for a ride, where she remembers one of her favourite songs, Run With The Wild Horses:
Without being conscious of it, Eve began to sing. It was a song about wild horses and being fearless. The irony of the lyrics made her smile. Too many times she'd thrown caution to the wind and look where it had gotten her. The song had been a favourite for years, part of her repertoire. She loved to sing, more than anything, apart from riding. You could lose yourself in a song – well and truly escape.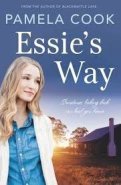 When writing Essie's Way I also found songs that reflected the character's mood jumping into the story. The main character in this book is Miranda McIntyre a hot-shot city lawyer on the brink of getting married who takes a road trip in search of her possibly-still-alive grandmother. Driving south along the NSW coast in her VW convertible Miranda flicks the CD player on:
She pressed a button and the roof folded back, section by section, until the wind was blowing through her hair, streaming over her face. Reaching behind her head she pulled out the elastic that held her blonde waves in place and let her hair fly loose in the breeze. Crowded House was crooning a song about taking the weather with you and she sang along, feeling surprisingly and suddenly liberated. She leant into the curves with the car as she steered around one bend and then another. The road drew closer to the coast where the ocean shimmered in the glare of brilliant sunshine and she felt the dampness of salt on her cheeks and on her tongue. She found herself smiling, as she drove through seaside towns that reminded her of somewhere she'd been as a child or perhaps only longed to go, past beaches bathed in promises.
The second main character in the novel, Esther, is older and enjoys music of a different style:
The old woman stood on the verandah, her hair tossed by the salt breeze that had blown in with the setting sun. She tucked the violin beneath her chin and closed her eyes. The strings were taut beneath her fingers and as she caressed them with the bow her body relaxed into the sad, sweet sound they made. Notes drifted into the air, mingling with the whisper of the ocean and the gentle snoring of the black dog who lay at her feet, before they lilted across the sand and out over the waves into the dusk.
My characters seem to find solace and inspiration in music, just as I do, and I'm looking forward to discovering what songs and artists my next batch of characters are drawn to.
In the meantime here's a quick blurb on Essies' Way:
A captivating story of family, love and following your heart, from the author of Blackwattle Lake.
Miranda McIntyre thinks she has it all sorted. A successful lawyer, she s planning her wedding and ticking off all the right boxes. When searching for something old to go with her wedding dress she remembers an antique necklace from her childhood, but her mother denies any knowledge of it. Miranda is sure it exists. Trying to find the necklace, she discovers evidence that perhaps the grandmother she thought was dead is still alive.
Ignoring the creeping uncertainty about her impending marriage, and the worry that she is not living the life she really wants, Miranda takes off on a road trip in search of answers to the family mystery but also in search of herself.
  Ultimately, she will find that looking back can lead you home.
Connect with Pamela:
Facebook: www.facebook.com/PamelaCookAuthor
Twitter: @PamelaCookAU
G'day! :)
Today I have a wonderfully talented author with me, and an all round lovely soul, Jenn J McLeod. Jenn's debut novel, House for all Seasons, has now hit the shelves and is flying off them as fast as they can be re-stocked! I must say how envious I am of her gorgeous-to-die-for-grip-your-gaze cover. It's divine!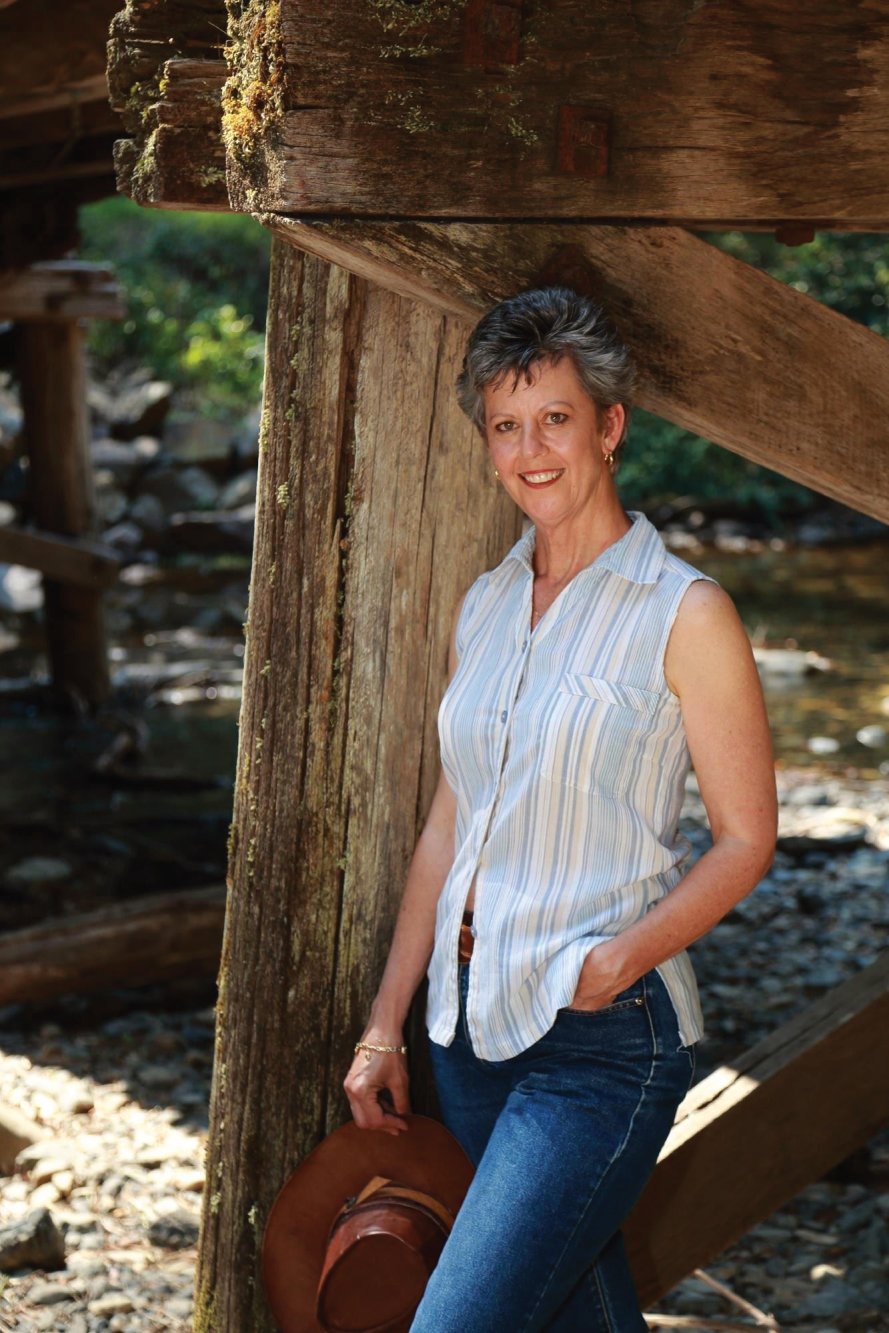 Welcome, Jenn, it's so lovely to be chatting to you today...
Thanks for helping me promote my debut novel – House for all Seasons, Mandy. 
Having grown up surrounded by music, I've enjoyed your country music blog theme a lot. 
 You might have seen in a recent interview with Good Reading Magazine, I talked about having been influenced by my dad – a multi-disciplined musician who filled our house with tunes from jazz and blues greats. As a kid I was the all-dancing, all-singing brat who, when not being pushed into impromptu performances, was hiding in my bedroom singing into a hairbrush. But later in life, rather than music I chose to write – the computer my keyboard of choice – leaving the old upright piano to languish in the living room and the daddy longlegs to weave their web around the piano's soundboard and strings while I weave my stories.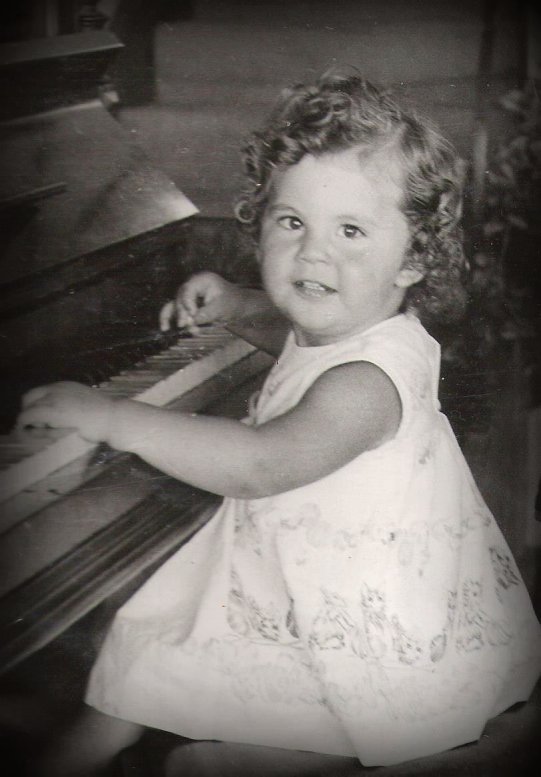 On reflection, my earliest writing attempts were probably lyrics. I wrote poems that when combined with a tune (thanks to my bedroom mirror and trusty hairbrush) were like those 'angsty' country ballads that can tell an entire story of heartbreak and betrayal in a single song. (I'm sure you've heard the joke: if you play a country song backwards, the guy gets his girl and his job back, finds whatever he's lost, quits crying and leaves the bar sober!) 
 Of course, you and I share another passion, Mandy – good Australian fiction. So while I'm here I might as well tell you about my debut release…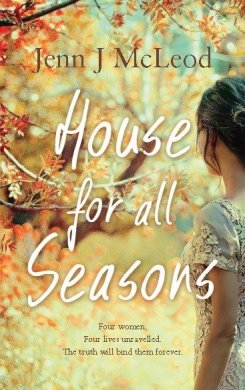 House for all Seasons 
Four women, 
      Four lives unravelled. 
           The truth will bind them forever. 
 Bequeathed a century-old house, four estranged friends return to their New South Wales hometown, Calingarry Crossing, where each must stay a season at the Dandelion House to fulfil the wishes of their benefactor, Gypsy. 
But coming home to the country stirs shameful memories of the past, including the tragic end-of-school muck up day accident twenty years earlier. 
Poppy, a tough, ambitions journo still craving her father's approval; 
Sara, a breast cancer survivor afraid to fall in love;
Amber, a spoilt socialite addicted to painkillers and cosmetic procedures;
Caitlin, a third generation doctor frustrated by a controlling family and her flat-lining life. 
 At the Dandelion House, the women will discover something about themselves and a secret that ties all four to each other and to the house - forever. 
  Small towns can keep big secrets… 
 Thanks Mandy, and if any of your readers haven't seen the fabulous
Carli and Julie Kennedy
 - 
www.cjkennedy.com
 who helped launch
House for all Seasons
with their
Small Town Stories
video clip, they can come home to the country with me right now -
www.jennjmcleod.com
- and prepare to fall in love. Gorgeous song. Gorgeous scenery. Gorgeous girls.  
Thanks for sharing your love of music and the the written word with us, Jenn. It's been wonderful chatting! I cannot wait to start reading your gorgeous novel, and I'm sure it's going to be one that keeps me up into the wee hours of the morning. 
Keep smiling and dreaming!
Mandy xoxo
G'day :)
Today I have the wonderful Fiona Palmer with us and she is talking about the inspiration behind her newest novel, The Sunburnt Country. 
Hi Mandy,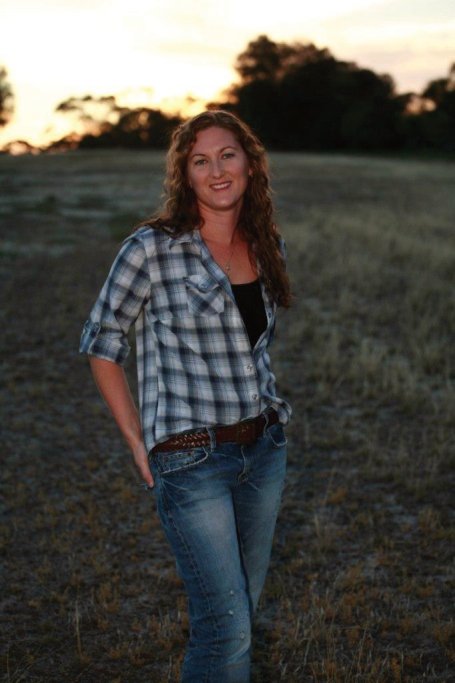 Thanks so much for having me on your blog today.  I'm really excited to be talking about my new book, The Sunburnt Country.
Here is the blurb: Jonelle Baxter is a young woman in a man's world – a tough, hardworking motor mechanic from an idyllic country family. But lately things in her perfect life have been changing, and her workshop isn't the only local business that's struggling.   Daniel Tyler is new in town, posted from the city to manage the community bank. As he tries to rein in the spiraling debts of Bundara, he uncovers all sorts of personal dramas and challenges. The last thing Jonny and Dan need is an unwanted attraction to each other. She has enough problems just keeping her livelihood going and he's fighting pressures that stretch all the way to Perth. It's going to take more than a good drop of rain to break the drought and bring change in love and in life.   A moving and heartwarming story about the beauty that's found in the bush, especially in the most trying of times.  

The Sunburnt Country covers some really important issues on depression and suicide in the rural community. Statistically the rates of depression/suicide are much higher in rural men than their urban counterparts. It is a really sad fact. So I've tried to delve into the mind of a man on the land, the issues he's dealing with, the pressures from a drought and the bank, along with the emotions associated with his connection to the land and the feeling of hopelessness.  
But it's not all doom and gloom as I wanted to show there is a way out. That there is help out there and nobody is alone. At the moment I'm finding there is a lot of talk around my area on farming and what kind of future it has.  So many farms are up for sale, it seems like a new one every month.  Already farms have been up for sale for years and no one is buying them. (Except maybe the Chinese…but that's another topic for later.)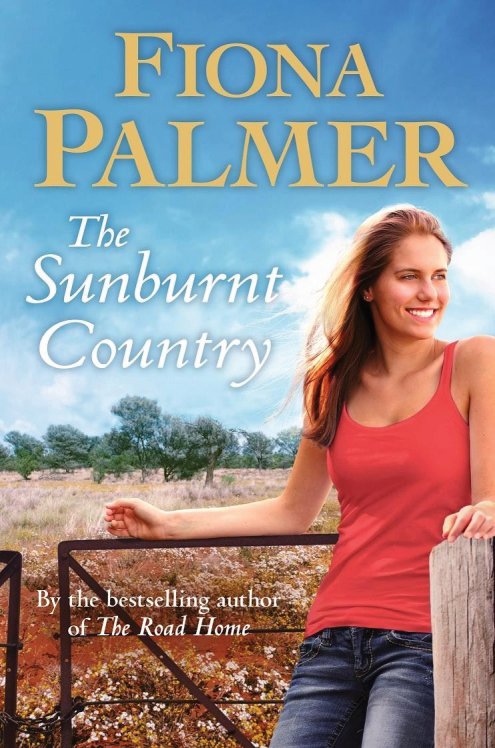 There is not much of a margin gain in farming so when you break even or have too many bad years it sends them backwards. We are witnessing shrinking communities, schools closing, businesses closing and people moving away from the country for an easier life.  Even things like our kids having to go away to high school in year seven are affecting our communities.  Wives are heading to the cities with their young kids, as it's a scary prospect sending them to boarding school so young. This leaves the Husband at home, alone on the farm with his confidant miles away. It is something that worries me, as I love this way of life and it scares me to see it all fading away.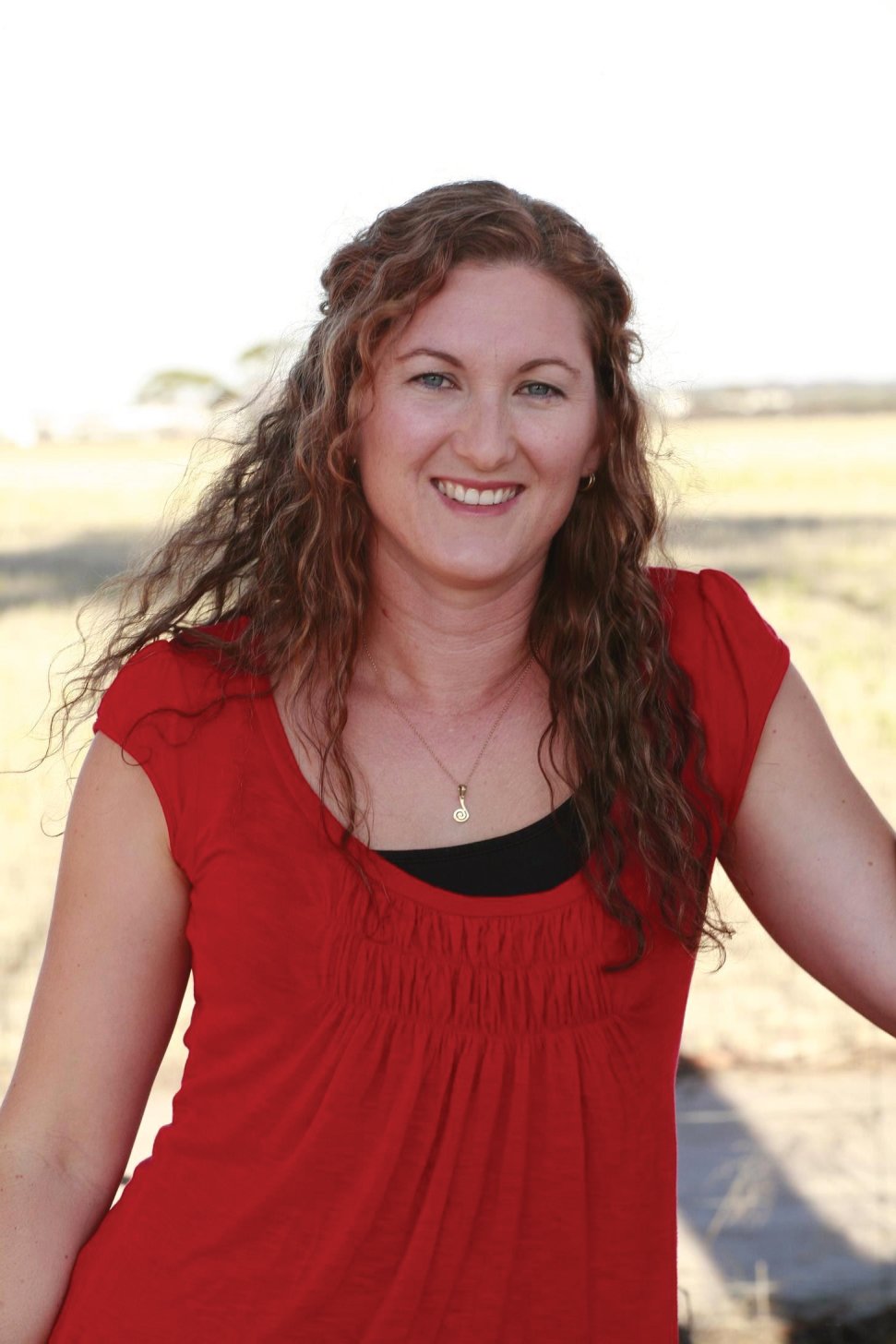 Farmers are preferring their kids do trades instead of coming back to the farm. It is joked that by giving your children the farm you are inadvertently giving them a jail sentence.  But for some, this joke is almost a reality. It is a great way of life but it's becoming so much harder to live. Less volunteers around for all the community events and associations puts more of a strain on others and it also means the collapse of clubs. Our tennis and cricket clubs are no more even though we have great facilities. We are struggling to keep our golf club with numbers dwindling.  We have to drive so far just to get our kids to tennis lessons or sporting events and a few are asking themselves what it will be like in another 5 to 10 years. Will we want this kinds of future for our kids?  
These are scary and sad thoughts. Of which I hope stay just thoughts.  I can't imagine ever moving.  I don't want to trade my life of freedom, space, security and inspiring landscapes for a bigger town. I'm just thankful my kids are still able to enjoy this lifestyle while they are still young and carefree.  I know this post may sound a bit sad and gloomy, that was never my intention but I wanted to share what's been on my mind a bit lately.  I find with the release of The Sunburnt Country and the talks that I'm going to, it's becoming a very strong topic of conversation, the state of our agriculture.  
Just remember, without farmers, who will feed us?  In the meantime, I will continue to bring stories from the heart of the country, which celebrate the joyous but sometimes heartbreaking lifestyle mixed with all the weird and wonderful characters you've all grown to love. 
Cheers,
Fiona x
Thanks Fiona, for this deeply moving insight into real issues that are affecting our beautiful rural communities all across Australia. I, too, hold onto the hope that we will never lose our core...our farming communities. 
If you'd like to purchase The Sunburnt Country you can get it here...
Kobo...
Amazon...
Booktopia...
And if you'd like to find out more about Fiona and her books you can visit her here...
On Thursday I have the fabulous country music singer, Courtney Conway, popping by for a chat. Should be fun!
Until then, keep smiling and dreaming!
Mandy xoxo
                                                                G'day! :)
Today I am going to share a letter with you all from a fellow author buddy of mine, Loretta Hill. 
Loretta is a bestselling author, a woman gifted in making you laugh until your cheeks ache, and a super-mum of four children under 5! Yes, four of them, and under 5!!! How she finds time to brush her hair, shower and even eat is beyond me, and on top of all this how in the heck does she find find time to write such brilliant novels? 
Loretta, your superhero cape is in the mail...because your old one has probably got food, ink and "OMG...what is that?" stains all over it :)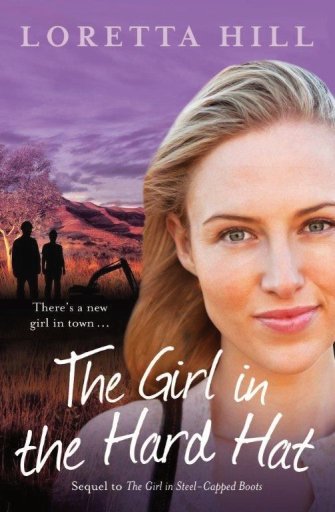 Dear Mandy, 
Thanks for having me on your blog today to talk about my latest release, "One Little White Lie." This romantic comedy novella is a little different to my other rural romance stories.  Unlike "The Girl in Steel-Capped Boots" and "The Girl in the Hard Hat" which are both set in the Pilbara on a rough and ready engineering site, this little escapade takes place in Sydney and is very cosmopolitan.  
To tell you the truth I'm very excited because this story has been a long time coming. And by that I mean,  eight years.  I first started writing this book back in 2005. But it wasn't working.  The story just seemed to lose it's guts in the middle and I just couldn't seem to fix it no matter how hard I tried. In the end I just gave up and put the book aside.
Last year, when my agent told me about Random Romance, the new digital first romance line RHA planned on launching in February my first thought was, "Nah, I just don't have time for this. I'm having a baby!" And I did by the way. He's six months now and as round as a ball - no neck, his head just kind of sits on top of his chubby little shoulders .  But I've drifted from the point. My fear was, to start another novel from scratch and have it ready before Feb was just too much for me. 
Then I remembered about that novel I had written all those years ago. On a whim, I got it out and could immediately see what was wrong with it. It was too long!  The reason the middle of the book sagged was because it didn't need it.  If I just cut that and stitched the beginning to the end, I might have a great, pacey read. It's amazing what a fresh set of eyes can do. So I sent a note back to my agent saying that I might have a
novella
, I could submit. 
She pitched the idea to Random and that's how "One Little White Lie" finally got it's day. So what's this book about?
Kate Dreson has an over eager, over helpful, matching making best friend who won't stop setting up her up with every Tom, Dick and Harry.  Lisa thinks that getting Kate a new man will help her get over ex and put a swing back in her step.  But her campaign is driving Kate crazy. So to halt the madness she tells Lisa that she's met someone. 
In walks gorgeous, fun loving Henry, who takes full advantage of Kate's one little white lie by turning it into red blooded reality.  Trapped by her own fib, Kate is powerless to stop him. But as she launches into her own mission to discover what he's really up to, she can't helping wishing that her fake boyfriend wasn't fake at all. 
Here's hoping my readers get a kick out of this one.
Loretta xo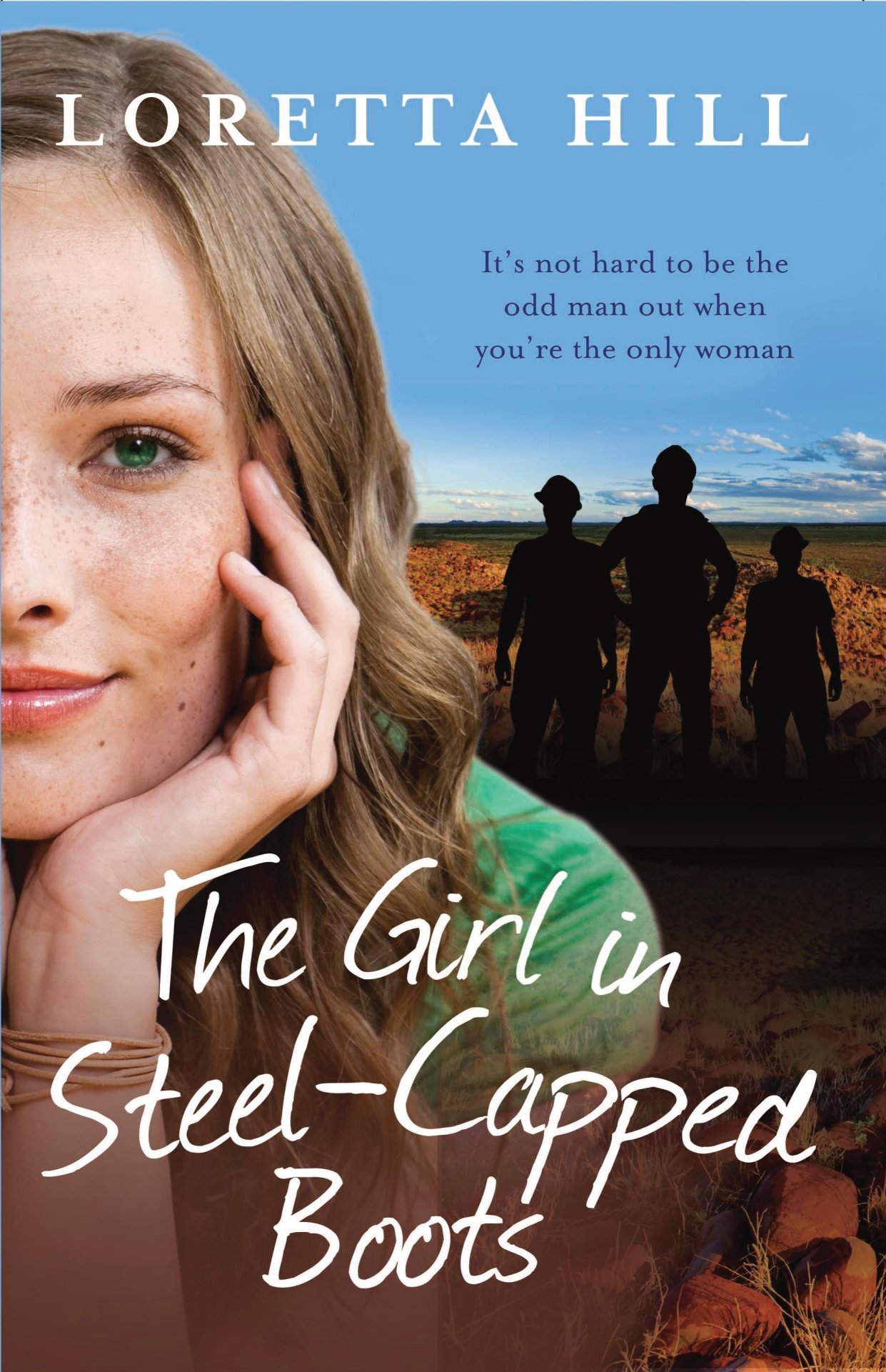 It's been fabulous reading about your newest addition to the shelves, Loretta. One Little White Lie sounds fabulous. I cant wait to read it!
If you'd like to discover more about Loretta please pop over to her website...
I'll be back with my Country Music Artists blog tomorrow and I'm very excited to announce I will be chatting to the one and only Jasmine Rae! So watch this space! :)
Until then, Keep smiling and dreaming,
Mandy xoxo




                                            G'day! :)
First and foremost I must express my deep sadness with what people are going through in these terrible floods, in both Queensland and New South Wales. It breaks my heart and brings tears to my eyes to hear of the terrible and devastating loss of life, and also the loss of homes and treasured possessions. My heart goes out to you all. 
Today my wonderful guest is the fabulous author, Venero Armanno. I was lucky enough to get a signed copy of his most recent novel, Black Mountain, and found myself glued to every page, every word, every twist and turn. Christos Tsiolkas said it well...'Black Mountain is an eerie and compelling read … Like the best of fiction, it remains with you long after you have finished.'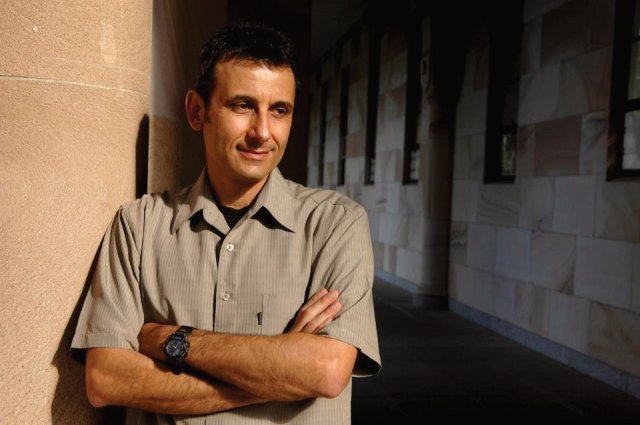 Welcome, Veny, it's fabulous to have you here today... 
Where were you born, raised, schooled and what was the most mischievous thing you did when you were a child?
I was born in Brisbane and we lived in a little suburb called New Farm. It was quite a migrant enclave, a real "Little Sicily" around where we lived. My parents had both immigrated in the fifties. So I went to a Catholic primary school in the suburb, run by nuns, then when I was older I went to an all-boys Christian Brothers school. Hell on earth! Luckily I failed my year 11 and had to repeat - I got sent to a state school and that place was like heaven, at least to me. So I ended my schooling with two years of absolute happiness.
The most mischievous thing I even did as a kid, I think, was to ring random people on the telephone and tell them I was a DJ from a local radio station. I'd make them listen to a single I played on a portable record player and get them to guess the name of the song. When they did I told them they would soon receive a prize. I stopped doing this when one day I saw a very small article in the newspaper about people complaining to the radio station in question about prizes never received. I think I was about eight years old.


How long did it take you to get published and how did you feel when you were told you had a contract?
It took me a long time given that I wrote my first book when I was about nineteen and didn't get published until I was in my early thirties. In that time I wrote about a book a year - I've got at least ten unpublished novels squirelled away. And they are unpublishable. I did get close a few times: I was runner-up in the Vogel/Australian Literary Award for an unpublished novel in about 1984 or 1985, then a publisher was interested in a book of mine that we worked on together for about three years - before they finally decided not to go ahead. So when a first book was finally contracted I was really walking on air. I'd made a deal with myself that if this ever happened I would quit my job (I spent all of the 1980s working for a major IT company) so that week I did. Talk about a loss of security! But it was my dream and still is - to be a writer. 


What time of the day/night do you prefer to write 
and where do you like to write?
I'm better in the mornings, as early as possible, though that's hard to work out now that there's breakfast for my boy to get ready and the school run - not to mention I now have a full-time job as an academic at University of Queensland. So these days it's a matter of fitting the writing in around the demands of everything else. But that's okay, you can always make time. Sleep is so over-rated.




Can you tell us a bit about Black Mountain?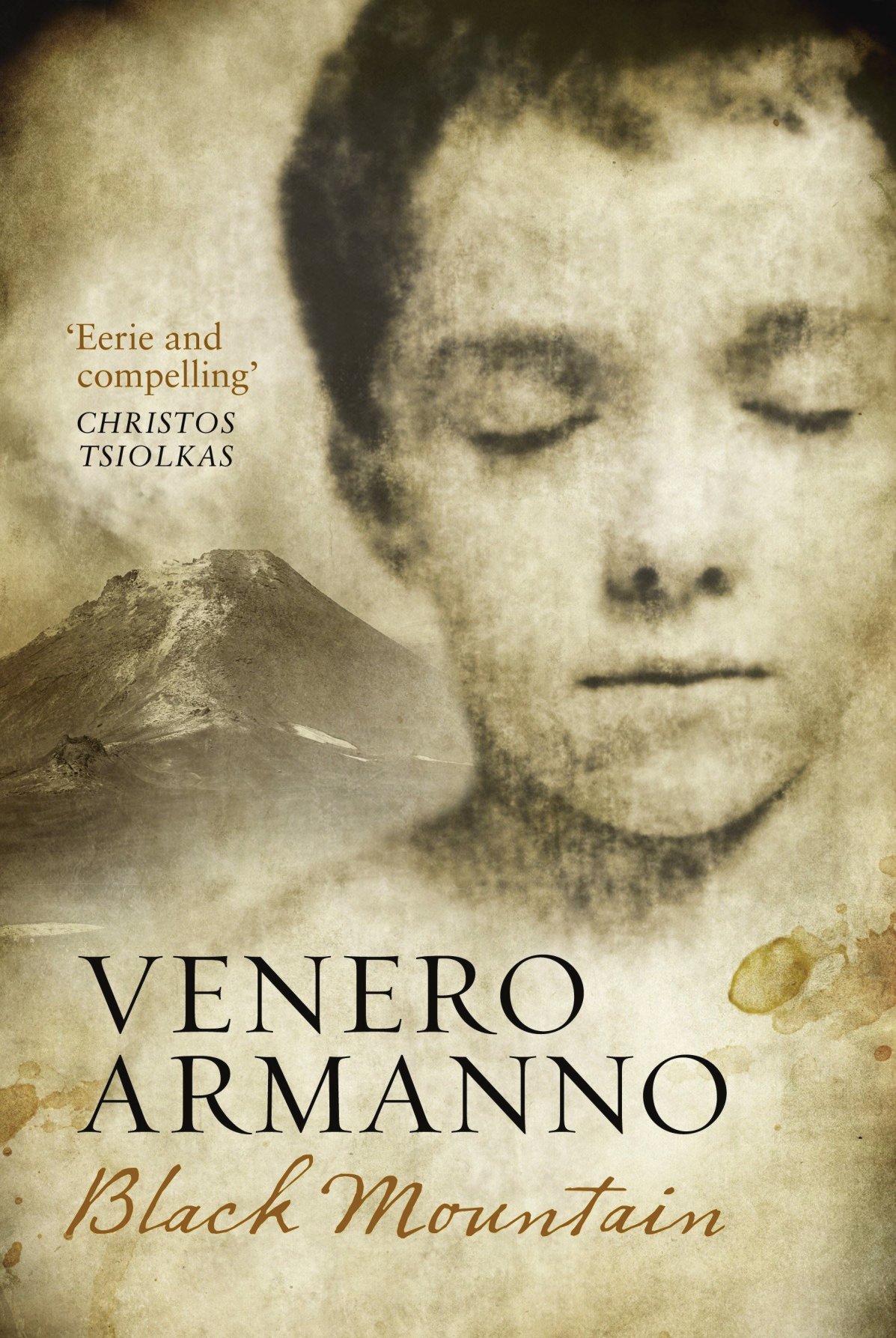 It's the story of a small boy who, in the early twentieth century, works as a slave in a Sicilian sulphur field and who has no memory of any life beyond this. Like the other boys around him he dreams of escape and of becoming the person he knows he wants to be. Or could be. His journey takes him from these hellish fields into the lives of the Sicilian landed aristocracy, then the heady days of Paris in the 1920s (where he meets his great love, a courtesan named Celeste). But there's more to this boy than meets the eye, and as he discovers who he really is, and what he is, he has to learn what it means to "be who you are".


Where do you find inspiration for your writing?
Everywhere and nowhere. This story came to me while I was researching something else entirely - I'd never even heard of real slavery in Sicily, or that sulphur mines existed. I never really go looking for a story - I always seem to have a few ideas bubbling away. Right now I'm working on a new book but I've already got another one completed. I think if you're interested in people and the world, stories really offer themselves to you.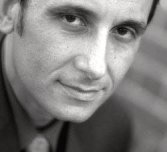 Are you a plotter or a pantser?
A friend of mine says you write like you travel. So if you're good with itineraries and plans, you're a plotter. If you just like to arrive somewhere and wander around, you tend to be a pantser. That's me, and that's how I approach writing. I find a start and wander around until the story becomes clearer 


What are you writing now?
I don't like to talk about things that are on the way, but it's a novel about two older men who discover a young woman who looks exactly like the teenage girlfriend they lost many, many years back. It could be great; it could be garbage! I just hope it doesn't fall into the middling field called "mediocre". I prefer to fail on the grand scale, if need be.  


What is the hardest part of writing for you?
The writing is always fun. So is the researching. Revising, multiple drafts, edit - I like all of that. So really the only hard part is finding the time I really need to give an idea its best expression and exploration.




And what is the most enjoyable part?
Writing the book of course, and signing published copies for people!


Who is your favourite Australian?
My wife Nic.


What is your favourite Aussie saying?
He or she is "a sandwich short of a cut lunch".


Where would be your ideal place to holiday?
Probably any place that involves a beach and surf. We're blessed in this country, that's for sure.
It's been wonderful chatting with you today, Veny. 
Looking forward to the next novel!
If you'd like to find out more about Veny here are some links….
Until next week, keep smiling and dreaming :)
Mandy xx
G'day!
 I am very excited to announce this weeks Awesome Aussie Author, Katherine Scholes. Katherine is another fabulous Penguin author whom is gifted at writing from the heart, her romance novels leaving you wanting more and hanging out for her next one. She lives an amazing life, visiting countries all over the world for her research. Slightly jealous! And the view from her desk makes me want to move in with her.   
 Welcome, Katherine. I'm thrilled to have you here today.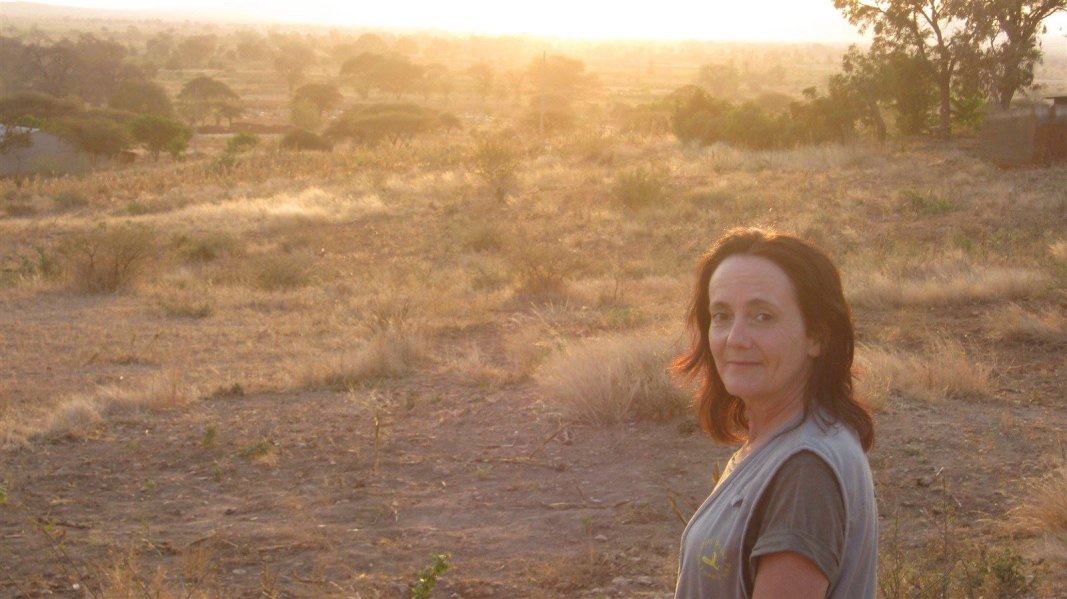 Where were you born, raised, schooled and what was the most mischievous thing you did when you were a child? 
I was born in Tanganyika (now Tanzania) in East Africa and began school there.  Later on the family moved to Tasmania.  Any mischief I got up to as a child, I blame on my brother.  One of his ideas was to make 'darters' from corncobs with feathers stuck in the end.  We were caught throwing them at our teacher's chickens.  Luckily no-one was hurt… 
How long did it take you to get published and how did you feel when you were told you had a contract? 
I was very fortunate because the first manuscript I wrote (a children's book) was published by Penguin Australia.  I was amazed when it was optioned – but I did have to do a big rewrite (including changing the tense and the whole style of the writing) before I got a publishing contract.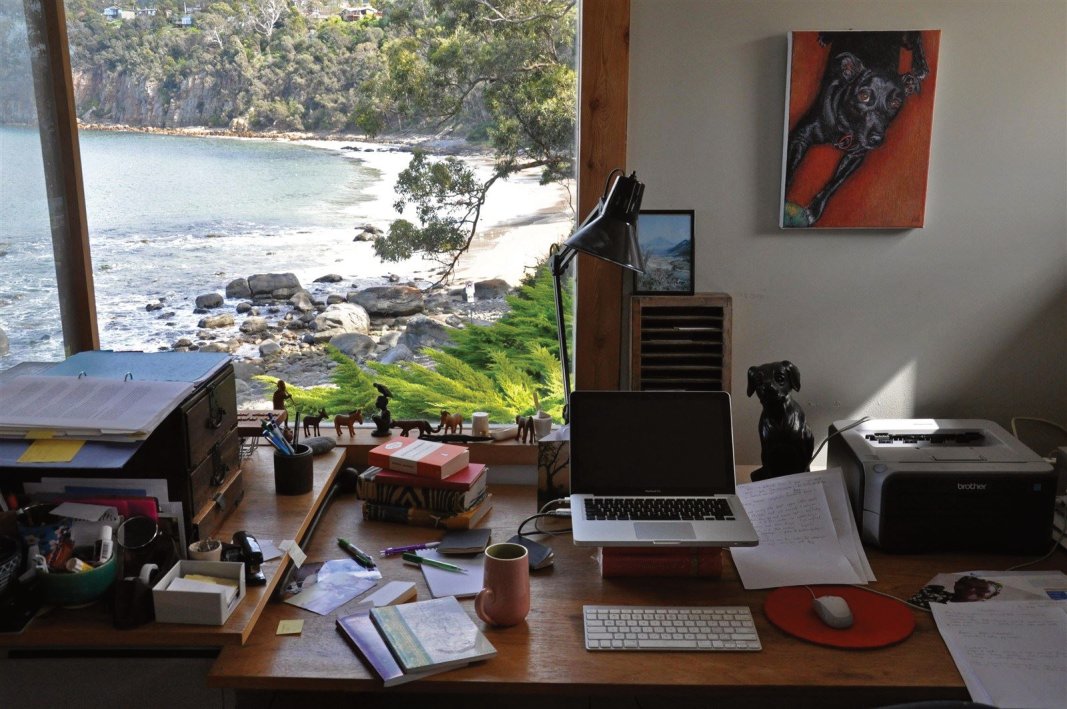 What time of the day/night do you prefer to write and where do you like to write? 
I don't get up early, and only work late at night to meet deadlines.  I like to write for about five hours in the first part of the day (if doing new work).  When I'm editing or researching I can last longer! I have a little office upstairs in our house, which has a view over the beach outside.  My staffy-whippet cross Darcy sits with me, and lets me know when it's time for a walk. 
Can you tell us a little bit about your upcoming book? And what date it will be released? 
My new novel – which doesn't have a title yet - will come out in Australia sometime in 2013.  The story takes place in a remote corner of Tanganyika where – just after WWII - the British decided to grow groundnuts on a grand scale to provide oil for the housewives of Europe.  A whole town was built in great haste, and then just as promptly abandoned when the scheme failed after just a few years.  I visited the ruins of 'Londoni' last year when I was doing the research.  The true story of the place forms a great backdrop to the experiences of a young Australian called Kitty, the wife of the senior manager.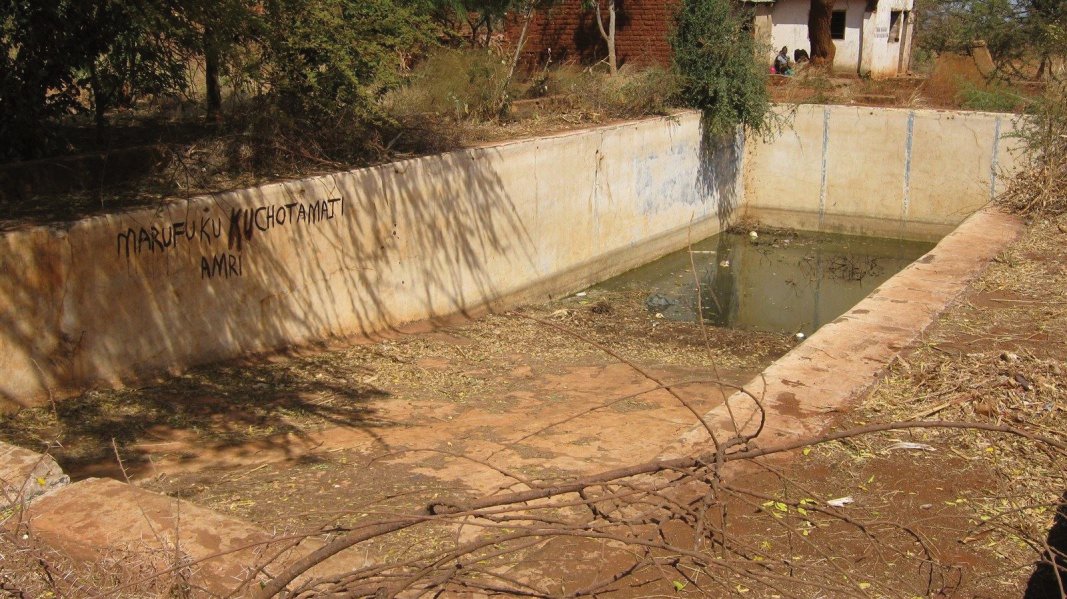 Where do you find inspiration for your stories? 
Nearly always, I work with some content or theme connected to my life or that of my family, taken from the past or present.  Linked with this will be a location.  I begin by collecting all the information I can about that place, building up a palette of material.  It takes some time, but gradually links between bits and pieces of information begin to form.  I wait to see what human dilemmas or big themes of life arise naturally from what I've found out.  Somewhere in the midst of this, the story grows and the characters emerge.  I keep my focus on my main character as I nearly always write from just one point of view.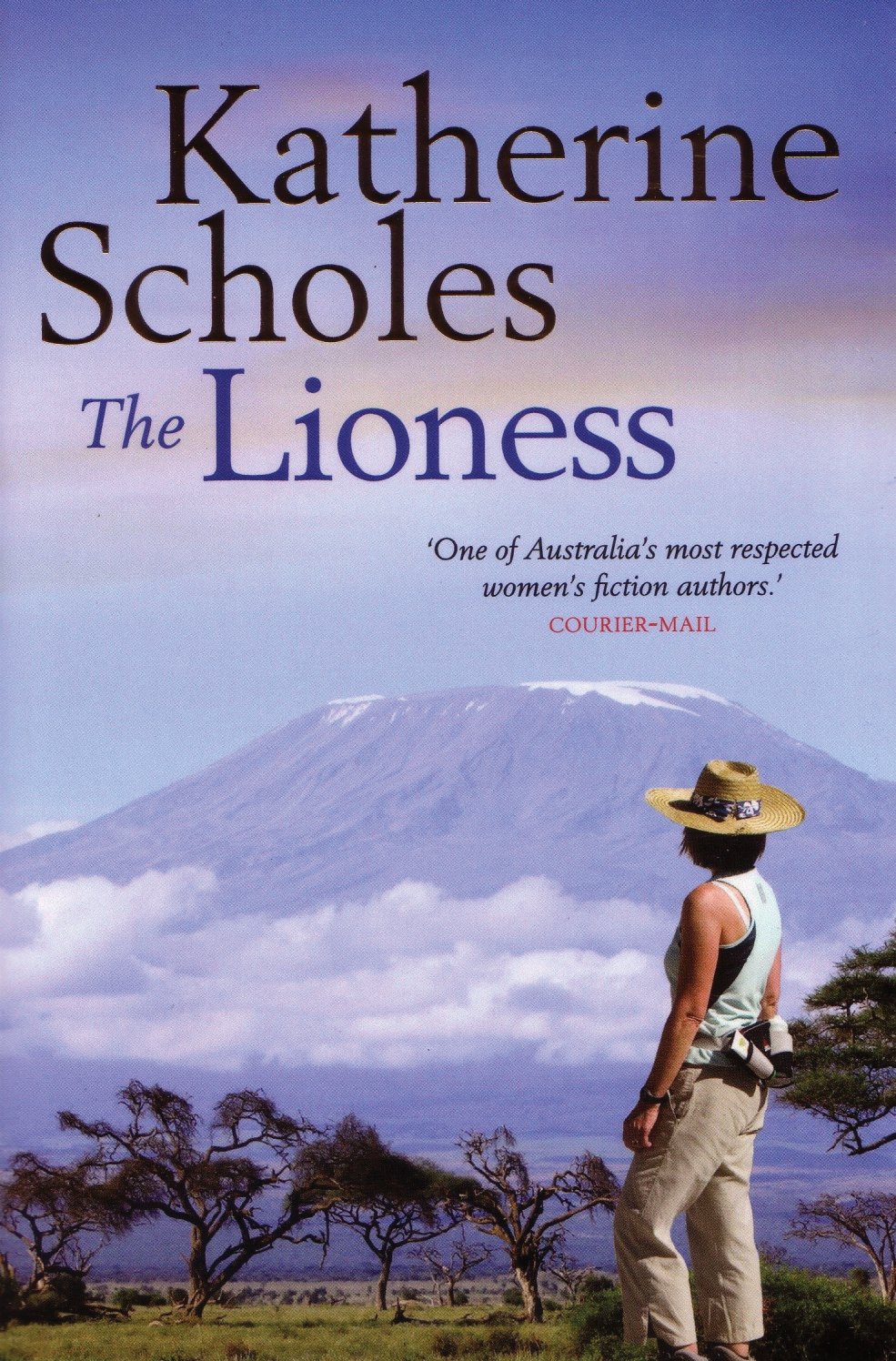 What is your favourite meal? 
 Anything shared at a long noisy table with my extended family and friends.   
Who is your favourite Australian? 
 Bob Brown.    
What is your favourite Aussie saying? 
 I've always liked 'mad as a cut snake'.  It really brings an image to mind…
Where would be your ideal place to holiday? 
 Right now, I'm envying my son who's just been in India.  If I went there for a holiday I'd avoid the big cities, and probably head to the south.   
Thanks for popping by for a chat, Katherine. It was lovely having you.   
 If you'd like to find out more about the lovely Katherine Scholes and her books you can drop over to her website... 
 Well folks, that was the last of my Awesome Aussie Author series. I hope you've enjoyed the journey as much as I have over the past 7 months with each and every author having such unique writing styles and stories. Fascinating stuff!   
Only 9 more sleeps and Jacaranda is officially released. For those that can't wait for the official release date I will be posting the first chapter up on my website this week...so stay tuned!! :)   
Thought for this week
 "Live, laugh, love!"   
 Until next week keep smiling and dreaming 
 Mandy :)
G'day! :)
 Welcome to today's Awesome Aussie Author segment where I have the highly successful and all round lovely author, Barbara Hannay, popping in for a chat. I have had the pleasure of meeting Barabra in person at an event last year and she is such a kind and thoughtful lady. Her novels are best described as sparkling, feel good, emotional romances and I can tell you from experience that they keep you gripped to the pages and leave you head-over-heels in love with the leading man.   
Welcome, Barbara. It's lovely having you here today.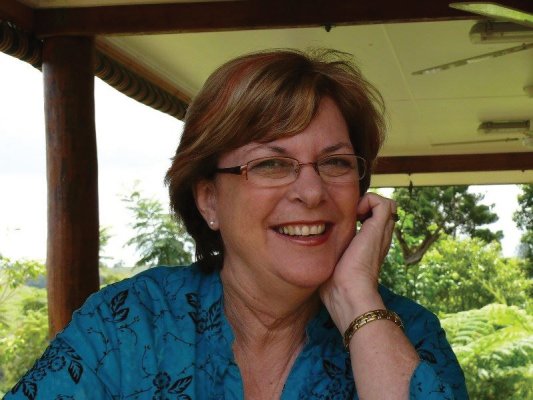 Where were you born, raised, schooled and what was the most mischievous thing you did when you were a child? 
 I was born in Sydney but moved to Brisbane when I was four. We lived in a bushy suburb in the foothills of Mt Cooth-ha and I crossed stepping stones in a creek to get to primary school each day – at least that's the route I chose. I went to The Gap high school and the University of Queensland (St Lucia). Not sure if this was mischievous or plain dumb – but I remember playing pirates and making a beaut eye-patch out of bubble gum. Of course I squealed when my poor mum had to remove it. 
How long did it take you to get published and how did you feel when you were told you had a contract?
It was four and a half years from the day I sat down to write my first effort for Mills and Boon to the day I received "The Call" in 1998. It was early evening and I was in the kitchen getting dinner, so my husband took the call. 'It's for you and she's got an English accent,' he told me all excited. I was over the moon, floating for a week afterwards, and I can remember knowing that this was a once-in-a-lifetime level of happiness.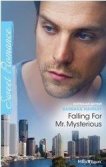 What time of the day/night do you prefer to write and where do you like to write? 
 I write most days, all day, like a regular job, and often on the weekends as well. I rarely write in the evenings. Mostly I work in my office with no view, but I do love to get up early, when I have the house and the world to myself. I often take my laptop through to the dining room where I have a lovely view of the hills and sky growing lighter as dawn breaks. After that, we often get a mist that creeps gradually closer. It's beautiful. 
 Can you tell us a little bit about your upcoming book? And what date it will be released? 
 I'm in the fortunate position of having two books with two different publishers coming out soon. First, Falling For Mr Mysterious will be released by Mills and Boon in May. It's the story of Emily Silver who flees to her city cousin's apartment after she's betrayed and hurt by her boyfriend. But her cousin's away and she meets Jude Marlowe instead. Jude's a crime writer, as mysterious as the novels he writes. Emily tries to resist, but she can't help but be intrigued. Jude has a secret, however, and the more he falls for Emily, the more he knows he shouldn't, for he may not be able to offer her the lifetime together they both deserve.
 And then Zoe's Muster is my first book for Penguin Australia and it will be released on July 25. Very exciting! When Zoe discovers that the man who's raised her is not her biological father, she feels compelled to leave the city for the outback to find the man who fathered her. She takes a job as a cook with a mustering team on his property. Her story is interwoven with her mother's story. And of course there's a romance for Zoe with a handsome, brooding cattleman, Mac McKinnon.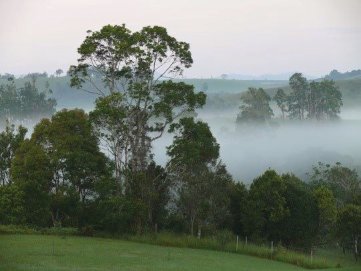 Where do you find inspiration for your stories? 
Everywhere – conversations, newspapers, movies, books. Did I say conversations? Thinking, dreaming… all the things that got me into trouble at school. 
What is your favourite meal? 
 My most memorable meal ever was gnocchi gorgonzola in Rome. But I love good old corned beef and a spicy tomato relish. And this week we're at Noosa and my husband's lightly frying the whiting he's just caught. With lemon, salt and pepper, that's hard to beat.  
Who is your favourite Australian? 
I'm going to name Gabbi Hollows, who was married to the famous Fred Hollows. Gabbi was also an eye doctor working with Fred in Central Australia. I remember how courageous she was, pregnant with twins when Fred became ill, and I admired her for continuing his work through the Foundation she established in his name. Beautiful, clever, hardworking and caring for others – a true heroine. 
What is your favourite Aussie saying?
Struth. I know it's old fashioned, but I can't see that word without hearing an Aussie accent in my head.
Where would be your ideal place to holiday? 
As I said, right now we're at Noosa, where we stay regularly – and that's always lovely, but I love discovering new places too. When our kids were growing up, we spent many holidays camping on a friend's cattle property on the banks of the Burdekin River. Those holidays were magic.    
Thanks for giving us a peak into your writers life, Barabra. I've really enjoyed chatting with you. I cannot wait to get my hands on a copy of Zoe's Muster!
If you would like to find out more about Barabra you can visit her website. 
Thought for this week 
"Never get too busy making a living, and forget to make a life"   
Stay tuned because very soon I will be sharing the first chapter of Jacaranda. Only 3 weeks to go until release day! Yeehaa!   
Until next week, keep smiling and dreaming :)
Mandy xoxo
G'day! :)
Today is a very special day for all Australians, Anzac Day. I am so very proud of the men that fought for our country and feel extremely blessed to be living in such a free and agriculturally rich country. It brings tears to my eye each and every time I here the Last Post. Lest we forget.
Welcome to this weeks Awesome Aussie Authors segment and my guest today is the kind-hearted and wonderfully talented Cathryn Hein. Cathryn is a fellow Penguin author who writes from the heart,her stories captivating and her characters three dimensional. Her debut rural romance novel, Promises, had me turning the pages with anticipation, the ending taking my breath away in a long contented sigh. Heart of the Valley, Cathryn's second rural romance, is out tomorrow! Off to the book shop for me it will be! I admire her natural ability to be able to draw you into her written world and take you on a romantic adventure that will leave you begging for more. Cathryn truly is an amazing author! 
Hi Cathryn! It's wonderful to have you here chatting with me today.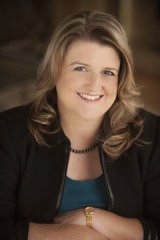 Where were you born, raised, schooled and what was the most mischievous thing you did when you were a child? 
 I was born in
Mount Gambier
, a moderately sized service town in South Australia's rural south east famous for its spectacular crater lake and sinkholes. The
Blue Lake
is really something to see in the summer when, in contrast to its winter raincloud grey, it transforms into a stunning electric blue. My childhood was pretty idyllic – lots of horse riding and endless baking summers spent at our beach shack. As for mischievous things, hmm, perhaps you should ask my parents, but I do remember sneaking away to a secret, spider-infested hidey-hole in the garage roof to spy on people. But really, the only things I really cared about were animals that neighed!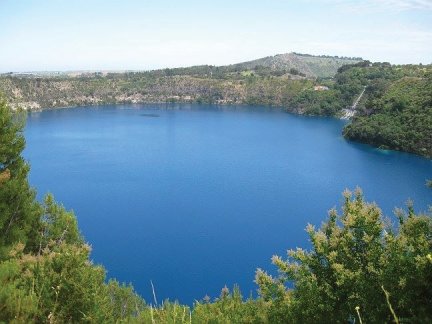 How long did it take you to get published and how did you feel when you were told you had a contract? 
 After years of false starts, I started writing seriously with the goal of becoming published in 2005. However, I didn't start submitting my work until around 2008 when I was finally confident that it was up to standard. Mainly I wrote rural-set romances, which I adore, but I also dabbled in other genres, and it was with a fantasy that I first sold to a digital publisher in 2009. I earned another contract in 2010 with a different digital publisher before selling
Promises
to Penguin the same year. Ecstatic doesn't even begin to describe that moment, but I also felt proud. I'd worked incredibly hard for that moment and finally it had arrived. 
What time of the day/night do you prefer to write and where do you like to write?
I'm a morning person. The earlier I'm at it the faster the words flow. I have a dedicated office and mostly write there, but I do write occasionally by hand in the special notebooks I keep for all my manuscripts, aka my "bibles". Often these hand written scenes turn out to be the best because they're written after a great blast of inspiration, typically right when I get out of the shower!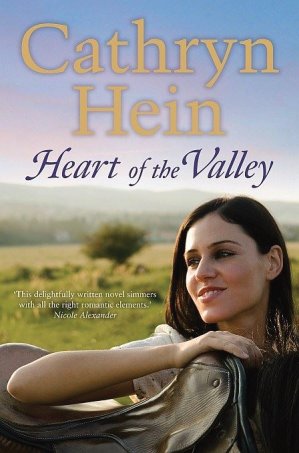 Can you tell us a little bit about your upcoming book? And what date it will be released? 
Heart of the Valley
is a very special book and not only because the
Hunter Valley
, where the story is set, is such an important place for me. The characters are so alive and vibrant that, even though the book is finished and it's time to move on, it's still hard to let them go. 
Brooke Kingston is smart, capable and strongwilled ­ some might even say stubborn ­ and lives in the beautiful Hunter Valley on her family property. More at home on horseback than in heels, her life revolves around her beloved 'boys' ­ showjumpers Poddy, Oddy and Sod. Then a tragic accident leaves Brooke a mess. Newcomer Lachie Cambridge is hired to manage the farm, and Brooke finds herself out of a job and out of luck. But she won't go without a fight.  What she doesn't expect is Lachie himself -a handsome, gentle giant with a will to match her own. But with every day that Lachie stays, Brooke's future on the farm is more uncertain. Will she be forced to choose between her home and the man she's falling for?  
Where do you find inspiration for your stories? 
Oh, gawd, EVERYWHERE! I get quite a few ideas from reading newspapers and magazines, and I keep a large file of snipped-out articles with notes scribbled down the column sides or sticky notes spattered all over them. But sometimes inspiration can come from an overheard conversation, a movie, or a piece of music. It could be a painting or sculpture, a wonderful experience, or a sight I've seen. Perhaps even a dream or scrap of gossip someone's shared. Anything can set it off. Then my mind starts whirling and I start thinking what if...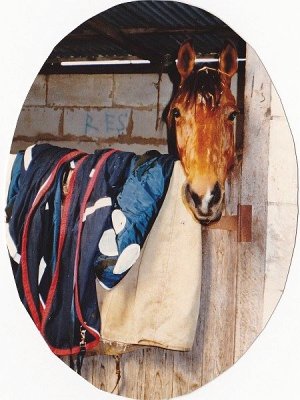 What is your favourite meal? 
 One spent with people I love. Naff but true. 
Who is your favourite Australian? 
 I know it's a cop-out but there are so many great Australians that it's hard to choose. Given I'm reading both
his memoir
and
Les Carlyon's biography
of the great trainer, right now I'd probably say
Bart Cummings
. That man is indeed the master and a real gentleman. It also goes without saying that my own darling man rates up there on the favourite scale pretty highly!
What is your favourite Aussie saying? 
 She'll be right. It usually is. 
Where would be your ideal place to holiday? 
 Right now I'm rather desperate to visit Greece, and doing quite a bit of nagging about the subject. Perhaps an odd choice given the country's current woes, but I've always wanted to go and I adore its history and culture. As for the food, don't get me started. I adore Greek cuisine. Fortunately there are plenty of excellent Greek restaurants where I'm currently living.    
 Thanks so much for inviting me on Awesome Aussie Authors, Mandy. It's been great fun!  
Thanks for visiting, Cathryn. I loved having you here today. I cannot wait to get my hands on a copy of Heart of the Valley. 
Thought for this week
"Don't look back. You're not going that way." 
Only 4 weeks from today and Jacaranda will be hitting the shelves!! How exciting! I love this part of the writing journey, when I get to meet the readers whilst I am out on the road. I will be posting tour dates very soon so stay tuned. Hope to meet you along the way!
Until next week, keep dreaming and smiling
Mandy :) xx
G'day! :)
This week my Awesome Aussie Author guest is the beautifully spirited and incredibly talented Rachael Johns. I am eagerly awaiting Rachael's June release, Jilted, which promises to be a ripper of a read. The dazzling front cover has me hooked already!
Welcome, Rachael. It's wonderful to have you here today.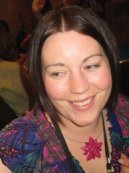 Where were you born, raised, schooled and what was the most mischievous thing you did when you were a child?
I was born in London, moved to Sydney at 18 months, then to Perth at 7 years. I FEEL like I was raised in Perth because that's where I went to school and that's where I spent my teens. And oh dear... I was a rather naughty child. I once put my grandma's best ring down a drain in the street because my also-naughty neighbour said it would come out the next drain and I wanted to see if she was right. I also mixed cornflour and water together and told my friend it was a drink of milk (she's still one of my best friends). AND, in high school the boy I crushed on was in the classroom next to me whenever I had English, so I spent the whole year digging a hole in the cement between the bricks with my ruler to try and perve on him. I better stop now...
How long did it take you to get published and how did you feel when you were told you had a contract?
I wrote my first full-length novel the year I was 17 (the year my heart got broken – I wrote our story and killed off my ex) but didn't get The Call from a publisher until a couple of months after I turned 31. This was for my e-book (ONE PERFECT NIGHT) which is available from Carina Press.  So I guess it took me near on 14 years. I was writing MOST of that time, although I also did a lot of other things, including a uni degree and have three kids. How did I feel? Relieved that I hadn't been flogging a dead horse all these years :)

What time of the day/night do you prefer to write and where do you like to write?
I prefer to write during the day but (having three kids who aren't all at school) most of my books have been written at night. My poor hubby has got used to never seeing me. I used to write in a beautiful study with a pink wall (that was VERY important in a house full of men) but we moved a year ago and now I write in the corner. It's a nice corner though and my son's budgie sits in his cage next to me and sings me through the words!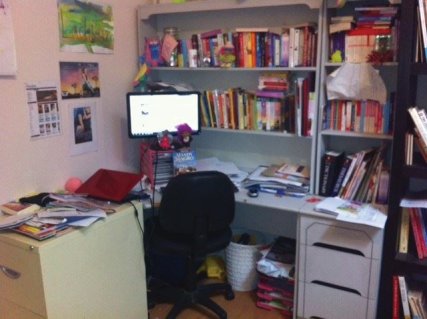 Can you tell us a little bit about your upcoming book? And what date it will be released?
JILTED is a June release with MIRA Australia. It's a semi-rural romance – the emphasis being on the romance. This is the official blurb.
She left him at the altar, but her heart was always his...
After more than ten years away, Australian soap star Ellie Hughes returns to the small country town of Hope Junction, determined to remain anonymous while caring for her injured godmother, Matilda.
But word spreads fast in the tight-knit community. It isn't long before the people of Hope's are gossiping about the real reason for Ellie's visit and why she broke the heart of golden boy Flynn Quartermaine all those years ago.
Soon Ellie and Flynn are thrown back together again, forced to deal with the unresolved emotions between them. For Ellie is not the only one with secrets. Flynn has his own demons to battle, and Matilda is hiding something from her much-loved goddaughter.
When all is uncovered, can the ill-fated lovers overcome the wounds of their past? Or is Flynn destined to be jilted again?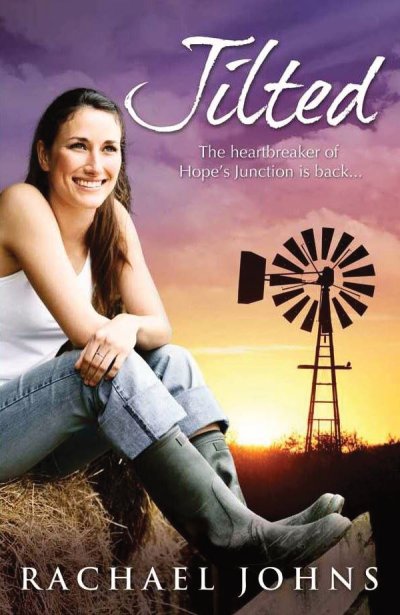 Where do you find inspiration for your stories?
I wish I knew!! Seriously, mostly an image will strike while I'm out hanging the washing or going for my walk/run and then I'll stew on that image for a while until another one comes and attaches itself. And so on, until the ideas form a whole novel. With JILTED I knew I wanted to write about a runaway bride who returned to a small tight-knit community who no longer respected or liked her. At the time this idea was sprouting I lived in Kojonup (Western Australia) and they were reviving their theatrical society, so I ran with that! Living in small towns helps immensely with the inspiration for my rural-set books.
What is your favourite meal?
Chocolate! That counts as a meal doesn't it? I live by the motto eat dessert first :) But when it comes to non-sweet food I'm pretty simple. My all time fave comfort food is macaroni cheese made by my gorgeous Mum!
Who is your favourite Australian?
You're all gonna LOL but it's GRANT DENYER from Sunrise weather! He's a crack-up and oozes personality, which I just love.
What is your favourite Aussie saying?
'About as useful as tit's on a bull' because the godmother in JILTED says it about herself and I love her. Have to credit Fiona Palmer with that one though – I'm sure it was her that came up with it when I put a call out for help about something Aussie Matilda could say that meant she felt useless.
Where would be your ideal place to holiday?
Queenstown in NZ. Have been there twice cos my aunty and uncle have a house there and I loved it both times!! I'd also really love to do America one day.
Thank you, Rachael, for giving us a sneak peak into your writer's life. I cannot wait to be holding a copy of Jilted in my hands!
To find out more about Rachael visit her website
Thought for this week
"Though you cannot go back and start again you can start now and create a new ending!"
Only 8 weeks to go until Jacaranda is released….yeehaa!
Until next week, keep dreaming and smiling
Mandy:)
G'day!
This week my Awesome Aussie Author guest is the bestselling romantic suspense author, Bronwyn Parry. Bronwyn is a wonderfully warm hearted lady with a gift for keeping you gripped to the pages of her novels. She lives on 100 acres of beautiful bushland in the New England tablelands, with her husband and two energetic border collies.
Welcome, Bronwyn, I'm so excited to have you here with me today. I love your books.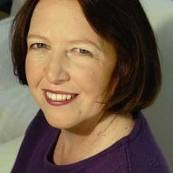 Where were you born, raised, schooled and what was the most mischievous thing
you did when you were a child?
I was born outside Melbourne, near Mount Dandenong,but we moved to Canberra when I was six. In my first year of school, in Victoria, I read 50-plus books – I still have the piece of card somewhere with all the titles and a star for each one. In first grade in Canberra, the other kids were just learning 'Words in Colour', a fancy new system (at the time!) with pretty charts and a different colour for each letter – I have no idea if it was effective, because I could already read, and was working my way through the books for older kids in the library!
As for mischief, I was too busy reading to get up to much mischief!
How long did it take you to get published and how did you feel when you were told you had a contract?
I started getting serious about writing in 2001, but gave myself a year or so to experiment. I learn by doing, so that was a great strategy for me, and those early partial manuscripts taught me a lot about my writing strengths and process. Towards the end of 2006, I entered the Romance Writers of America Golden Heart contest – my manuscript wasn't quite finished, but paying my entry fee gave me a firm deadline to get it finished, and I find deadlines... shall we say, motivating. I wrote 'The End' with hours to spare before I had to post it! In March 2007, that manuscript finalled in the Golden Heart for best romantic suspense manuscript. It was amazing being at the RWAmerica conference in Dallas for the awards in July; picture something like the Oscar ceremony, with the 2000 people, red carpet, huge video screens, famous authors announcing the finalists in each category, and the agonizing, breathless seconds while the envelope was opened... and there was my face on the screen, and I had to make it up the stairs to the stage without tripping over in my high heels... yes, I'd just won a Golden Heart, but 'do not fall over in front of 2000 people' was the only coherent thought in my head!
There were some media reports in Australia about my Golden Heart success, and I was approached by a publisher and an agent who both invited me to send them the manuscript. Some months later, I was at home sick on a Friday with a very bad cold. The phone rang, and I raced from one end of the house to the other to answer it, thinking uncharitable thoughts about Indian call centres. So it did take some moments to sink in that the lovely publisher on the other end of the phone actually wanted to buy my books.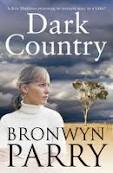 What time of the day/night do you prefer to write and where do you like to write?
I write best at night, when it's dark and still outside, and it's just me and my story (and the dogs coming for pats....). After dinner, my geek DH settles in his study, and I settle in mine, and when the words flow I can keep going until midnight. I write in the sunroom; by day, I look out on bush and kangaroos and blue wrens and other wildlife, by night it's black, unless there's a moon out there, but there's a sense of space and peace (and I'm not distracted by small furry and feathery things!)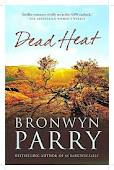 Can you tell us a little bit about your upcoming book? And what date it will be released?
My third romantic suspense, Dead Heat, will be officially released on March 27. It's set in north-west NSW, where Jo, a National Park Ranger who enjoys being alone in the wilderness, finds a murder victim in a vandalised campground one summer morning.
The new local detective, Nick Matheson, is trying to return to normal duties and a normal life after years of undercover work. He knows organised crime from the inside out, and suspects that the victim in the camping ground is not an isolated murder.
Nick's determined to protect Jo, who has seen a killer's face, but as the body count starts mounting his past and present collide, making them both targets. Trapped in rugged country in scorching summer heat, pursued by hunters who can't afford to fail, Nick and Jo need to trust each other completely, and use all their skills and knowledge if they want to survive.
Where do you find inspiration for your stories?
Everywhere! A headline, a snippet of conversation, a glimpse of a person, an idea... I have a vivid imagination, and my brain loves playing 'what if...?' I won't say that my characters talk to me, because really, they're fictional and they don't. Much. But I do get a strong instinctual sense of who they are, and if I try to make them do something that isn't right, it just doesn't work. That's when I play another round of 'what if?' and bingo, sometimes the ideas slide into place and give me a great new angle.

What is your favourite meal?
A favourite meal? Only one? I like food. I like freshly cooked, fresh ingredients for main dishes – like crimson snapper, cooked with ginger, lemon juice, and a touch of spice, with oven-baked potato chips. For dessert – well, it doesn't have to be chocolate, but I've rarely turned down a choc dessert! I do make a nice pear and almond muffin, which is quite yummy served with a macadamia and honey ice-cream. And I make sourdough things – rolls, fruit-bread, crumpets, pancakes, and chocolate cake.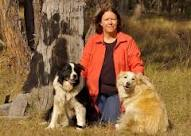 Who is your favourite Australian?
I'd have to say my Dad, because he's been in my thoughts a great deal. He passed away recently after a long, rich life; I described him on my blog as my first hero, and in his quiet way, he set a very high standard for heroes! He faced every day of his life with emotional and physical courage, and didn't let his brittle bones stop him from leading a full and giving life. I learned a lot about story-telling from him, and inherited his love of the Australian landscape, and the rich tapestry of people who live in it.
What is your favourite Aussie saying?
'No worries.' Simple, easy, up beat and multi-purpose!
Where would be your ideal place to holiday?
I love to travel, and there are many, many places on my 'must see' list. We need to find some time for a holiday this year; depending upon weather (and floods...) we might go back into south-west Queensland,or perhaps take a meandering inland route up to Cairns, where DH may have a conference in July. Or perhaps back to outback South Australia...or north-west Victoria...such a great country, and so much to see!
Thank you, Bronwyn, for giving us a peak into your writer's life. It's been wonderful having you pop by today. My heart goes out to you for the recent loss of your father, your hero. Our parents are such precious people in our lives. Hugs to you, Bron, your father will remain alive in your magical memories and he will always be with you in spirit.
To learn more about Bronwyn Parry you can visit her website.
Thought for this week
"Have a keen interest in your future for you are going to be spending the rest of your life there"
Until next week, keep dreaming and smiling
Mandy :)
/