Shopping Basket
Your Basket is Empty
There was an error with PayPal
Click here to try again
Thank you for your business!
You should receive an order confirmation from Paypal shortly.
Exit Shopping Basket
B​estselling Austra​lian​ Author
'Mandy writes great stories…sexy and uniquely Australian!'
ADAM BRAND - AUSTRALIAN COUNTRY MUSIC ARTIST
| | |
| --- | --- |
| Posted on 13 February, 2013 at 17:27 | |
G'day! :)
I'm thrilled to be announcing my guest today, the mighty-talented-great-things-come-in-small-packages country gal, Jasmine Rae. Jasmine was the 2012 CMC Oz Artist of the Year, as voted by country music fans across Australia and has earned the endorsement of some of the world's biggest country acts, having toured with the likes of Alan Jackson, Brooks & Dunn, Joe Nichols, Tim McGraw, Dierks Bentley, Adam Harvey and Lee Kernaghan. What a lucky woman...I'm more than a little jealous!
So without further ado, here she is, Jasmine Rae...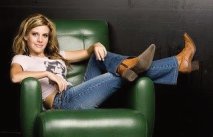 What inspired you to become a country music artist?
I started listening to Dolly Parton as a kid, but when I discovered Foxtel's TV channel dedicated 24/7 to Country Music, I was hooked. I loved the depth in the lyrics, the instrumentation, the harmonies, and the soul!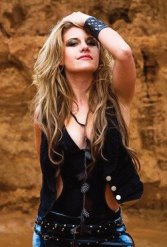 Can you tell us a bit about your most recently released album, or song?
Santa Man is the first single released from my Christmas EP, Santa's Little Helper. I wrote it with a friend of mine, Robyn Payne, in my home town of Melbourne. Sometimes, especially at Christmas, money can get tight. This is a song about asking Santa for a job at the North Pole.  
What are you working on now?
I'm now writing new songs for album number 3! 
Have you got a favourite song that you sing? If yes, what is it?
It changes often - Hunky Country Boys or Sure Thing are two of my own songs I love to sing. My band's live cover of The Rolling Stones classic, Honky Tonk Women, is pretty fun too! 
Swag or room service for a romantic date?
Room service … while listening to country music. 
Holden, Ford ... or something else?
Tour Bus.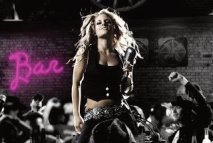 Favourite Food?
Chocolate. 
Favourite Movie?
"Pretty Woman" 
Favourite Aussie saying?
"She's as rough as guts." 
If you could have a kangaroo, koala, wombat, crocodile, galah or python as a pet which one would you choose, and why?
A kangaroo - it would be pretty interesting to take for a walk! 
Who would you like to trade places with for a day, alive or dead, and why?
Julia Gillard - just to mix it up a bit. 
If I looked in your fridge right now what would I find?
Nothing delicious, I just checked.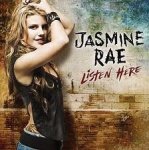 Craziest things you've ever done?
I grew up in the suburbs of Melbourne and became a country music singer/songwriter.I eat Tim Tams for breakfast on a regular basis. I adopted a crazy border collie/kelpie cross - just because. I look back at my some of my ex-boyfriends and think, yes - I must have been out of my mind.   
If you were going on holiday tomorrow, where would it be?
Uluru. 
Four words that describe you ...
Dreamer, thinker, lover, crazy.   
It been wonderful chatting with you today, Jasmine. Thanks for popping by.
If you'd like to find out more about Jasmine please swing by her website...
Next week I will be chatting to the lovely Amber Joy, looking forward to hearing all about her country singer lifestyle.
Until then, keep smiling and dreaming,
Mandy xoxo
Categories: Country Music
/