Shopping Basket
Your Basket is Empty
There was an error with PayPal
Click here to try again
Thank you for your business!
You should receive an order confirmation from Paypal shortly.
Exit Shopping Basket
B​estselling Austra​lian​ Author
'Mandy writes great stories…sexy and uniquely Australian!'
ADAM BRAND - AUSTRALIAN COUNTRY MUSIC ARTIST
| | |
| --- | --- |
| Posted on 10 April, 2013 at 18:08 | |
                                                    G'day!
I'm thrilled to announce my lovely guests this week, The McClymonts! 
Today I'm having a one on one chat with Samantha McClymont.
Welcome, Samantha, let's get to it...    
What inspired you to become a country music artist?   
We grew up listening to so much country music that it was in our blood from little girls. We love the stories it tells and the connection the music has with its audience.    
Can you tell us a bit about your most recently released album, or song?   
We released 'Two Worlds Collide' last May. It's a very open and honest album. There's certainly a lot more growth musically and lyrically from the last records. We can hear our sound really evolving on this last album.        
What are you working on now?   
We are currently touring an acoustic show which has been a lot of fun. It's so nice to hear the songs stripped back to how they were first written.        
Have you got a favourite song that you sing? If yes, what is it?   
Mine would be 'Piece of Me'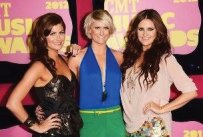 Swag or room service for a romantic date?   
Swag under the stars but I'm sure you can include some champagne in that too!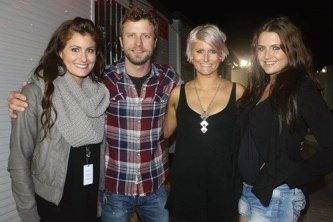 Holden, Ford...or something else?   
Toyota of course!    
Favourite Food?   
Sushi    
Favourite Movie?   
I'm obsessed with watching movies so this is hard. My girly fave is 'Sliding Doors'    
Favourite Aussie saying?   
She'll be right    
If you could have a kangaroo, koala, wombat, crocodile, galah or python as a pet which one would you choose, and why?   
The one with the least up keep. With all the travelling we do I don't think I would make a very good pet owner at the moment.    
Who would you like to trade places with for a day, alive or dead, and why?
Taylor Swift. Playing to those huge audiences night after night, hearing your songs on the radio... and all those cute boys.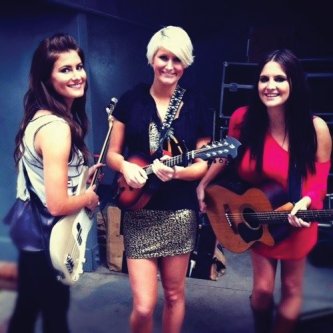 If I looked in your fridge right now what would I find?   

I'm very much a day to day shopper. Currently there's some fruit and vegies, eggs and two bottles of white wine    










Craziest thing you've ever done?  

Don't know if you would say this was crazy but I did fly from America to Australia to be the maid of honour at my best friend's wedding. I was in Oz for less than 48 hours, and then flew straight back again.  




If you were going on holiday tomorrow, where would it be?   

Would love to see South America  




Three words that describe you…   

OCD, online,-shopper, thoughtful    




Thanks for popping by today, Samantha! 




Next week I'll be chatting to the lovely Susan Lily. 




Until then, keep smiling and dreaming,

Mandy xoxo  

Categories: Country Music

0

/